Curiosity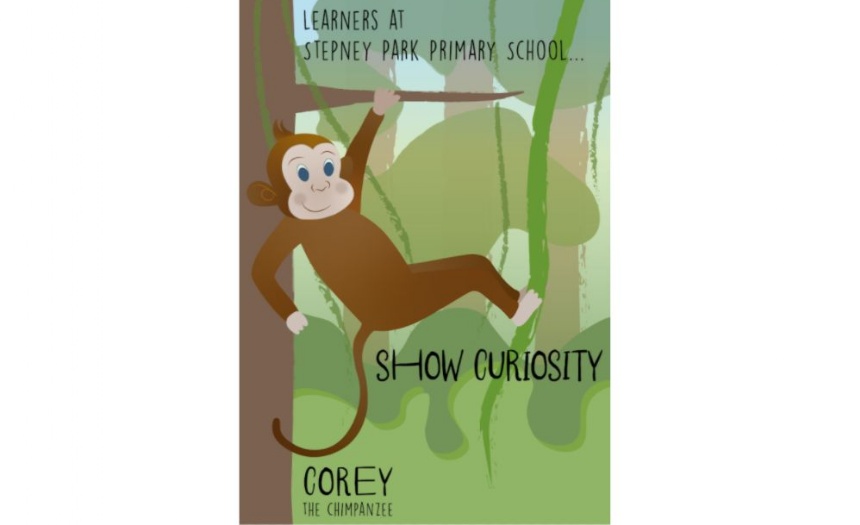 Read on to find out how children at Stepney park 'show curiosity' in their learning.
Year 6
6 Willow and 6 Pine got together to work on problem solving together. As both classes will be going to Mersea Island Adventure Centre in January, we thought the day would be a great opportunity to get to know one another and to take part in team building challenges. They demonstrated great curiosity as the tried to discover how to overcome challenges in their teams. They were also curious about each other - taking the time to ask each other questions to get to know about how we feel about our school trip. We can't wait!
Boys from Pine and Willow working together to find out how to solve a problem.
Children from Pine and Willow working together.

Team work - problem almost solved
Year 3
In 3 Willow, we have been curious in many ways. We have been curious about our learning in Science, R.E., History, DT and English.
In DT we explored making circuits using wires, copper tape, LED lights, foil and cells. We were curious to know how the LED lights up when the circuit is connected. This is called a closed circuit. We found out that if the copper tape is not connected the LED will not light up as the electricity cannot go through.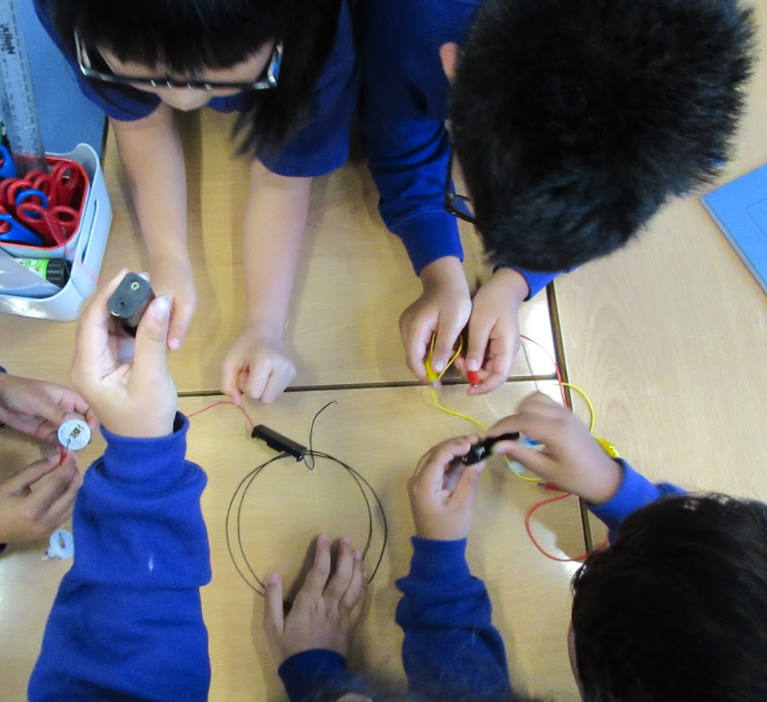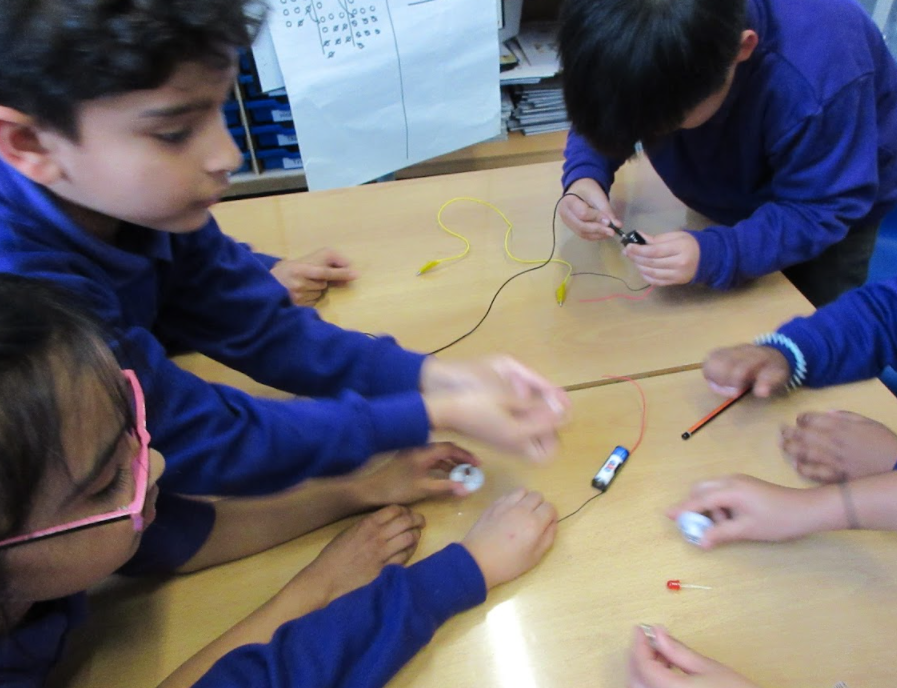 Copper tape is a conductor. Being curious, we tested a push switch and a closed page switch to find out how they worked in a circuit. Come and be curious too by asking us more about this!! We will be happy to tell you more!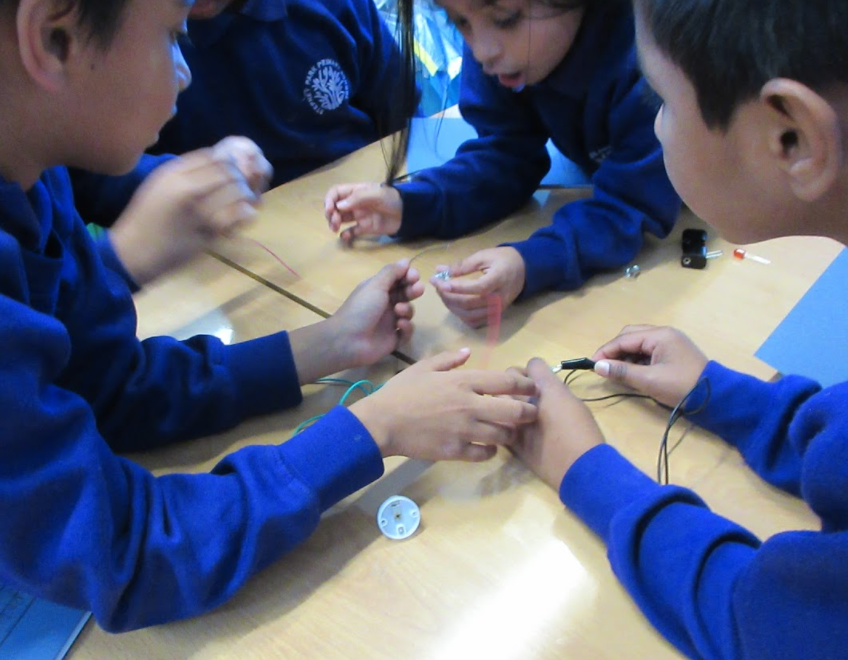 We were curious on our school trip to the Soanes Centre. We had a fantastic guide called Dim. Dim allowed us to see, touch and discuss the different types of rock that can be found in the Tower Hamlets Cemetery. During our investigations, we looked at Limestone, sandstone, slate granite and flint.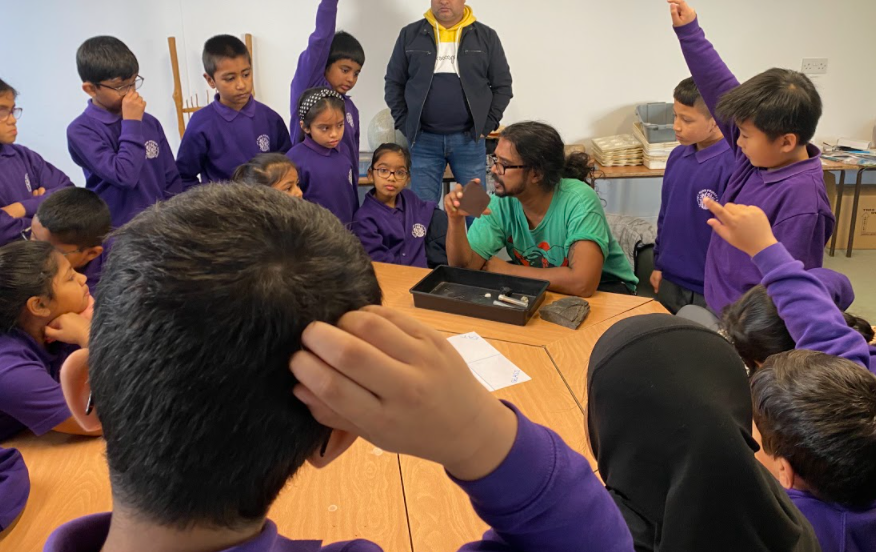 Did you know that you can find out if rocks are hard or soft by scratching the rock with a nail? We also found out if it was permeable or impermeable by adding water.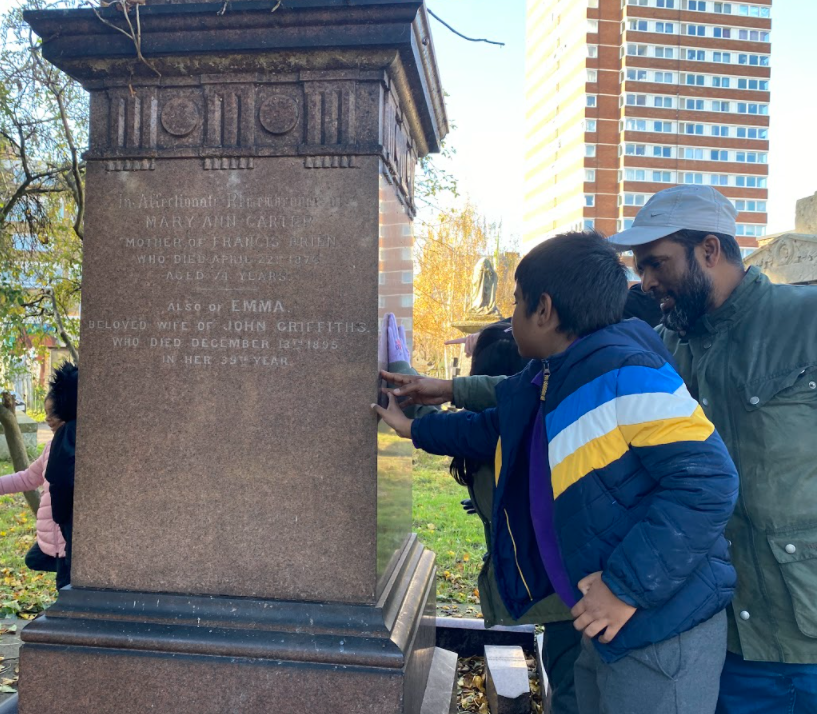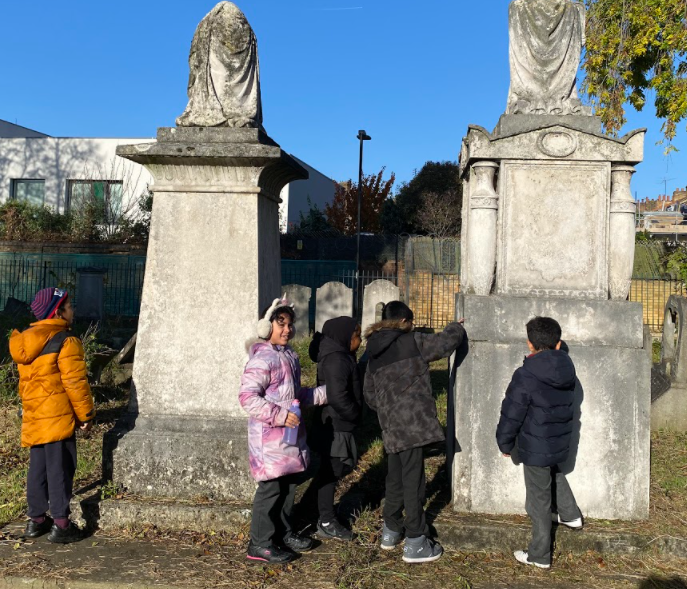 "I wanted to find out why the rocks at the cemetery were different colours. I found out this is because they are made of different materials." (Amelia)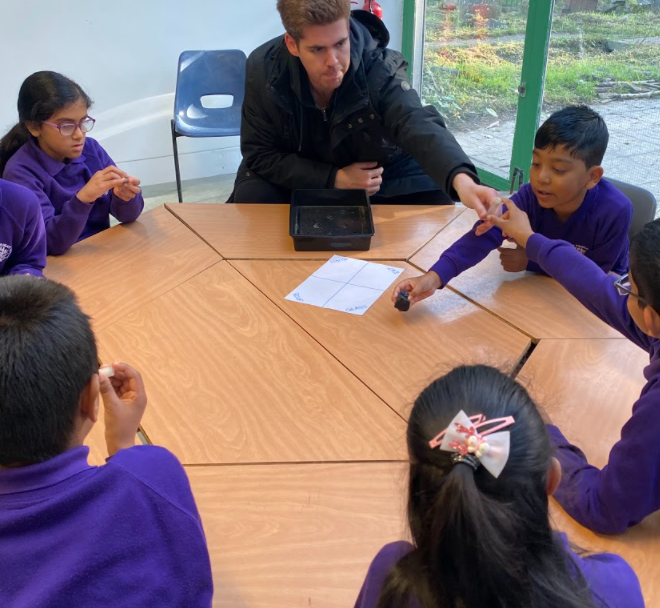 We think you would enjoy exploring the Soanes Centre because there's lots of different things to learn about and explore. It allows you to be curious which helps you to extend your knowledge.
Nursery
The children in Nursery were curious about how water can be used in lots of different ways. So we decided to investigate what happens to water in different scenarios.
We discovered that water turns to ice when we put it in the cold freezer and that it melts when we touch it with our warm hands.
We discovered that water makes the 'fizzy tablets' fizz, bubble and sometimes even move by themselves!
Finally we predicted what would happen to the 'Insta-snow' when water was added.
"It will change pink!" explained Imaan.
"Change to blue" said Yasin.
In fact, we discovered that that water makes our 'Insta-snow' puff up and become fluffy snow.
Year 2
2 Willow were set a challenge to build the tallest tower out of cups. They had to think hard about how to make their tower tall, and showed lots of curiosity while trying out different methods. They explored different techniques for balancing and stacking cups so that their towers grew taller and taller, and kept their eyes on what other groups were doing too - showing curiosity about other people's learning.
By thinking about another learning behaviour, collaboration, the children decided to combine cups and see just how tall they could make their towers!
Year 1
In year 1 Maple, we have been curious about Christmas. We went on a trip to St Dunstan's Church.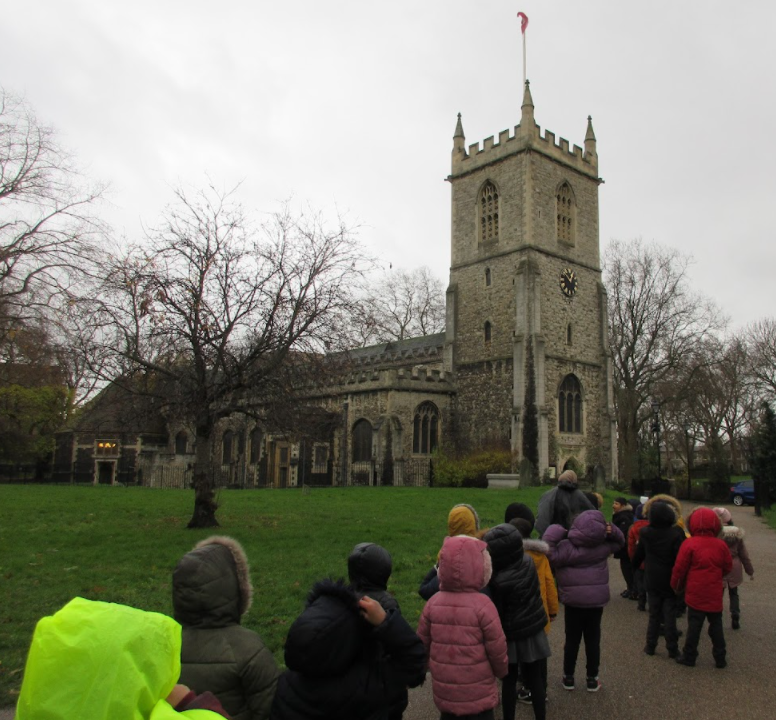 We learned all about the Christmas story. We also had to search the church for some angels hiding in the building! We saw the advent wreath and lit the candles. We even made stained-glass windows.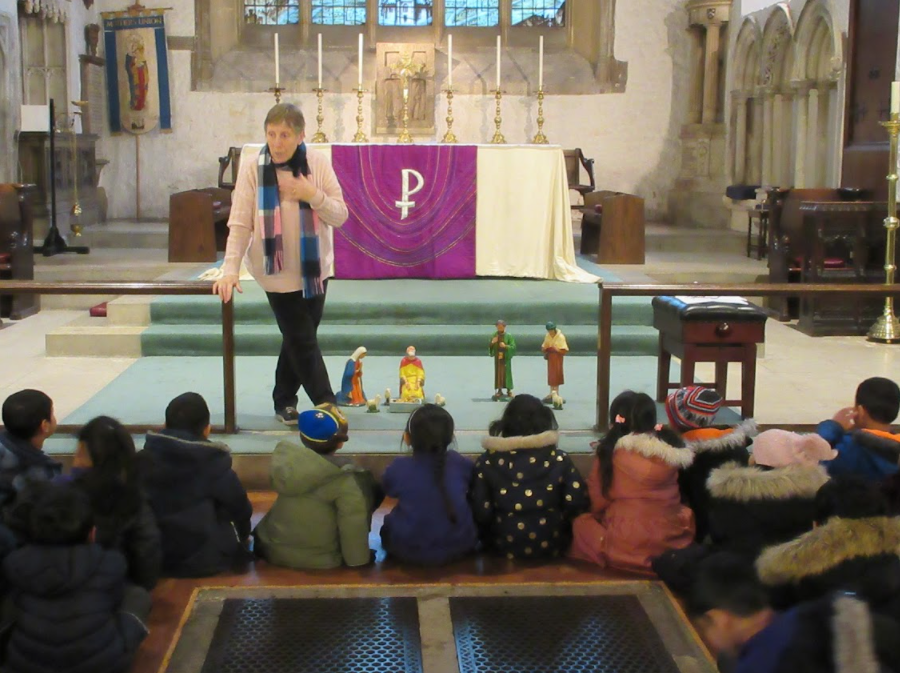 At school our curiosity was sparked by a pass the parcel. Inside the parcel there were clues which showed us which Christmas poem we would be learning in school. The poem we are learning is 'The 12 days of Christmas'.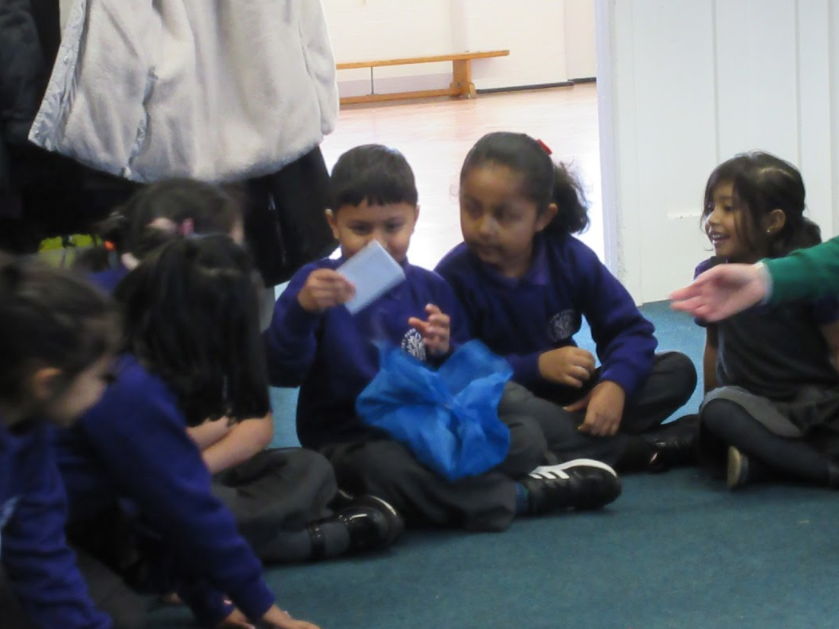 Year 4
Willow class worked with curiosity to make 6 pointed stars to decorate the school for Christmas.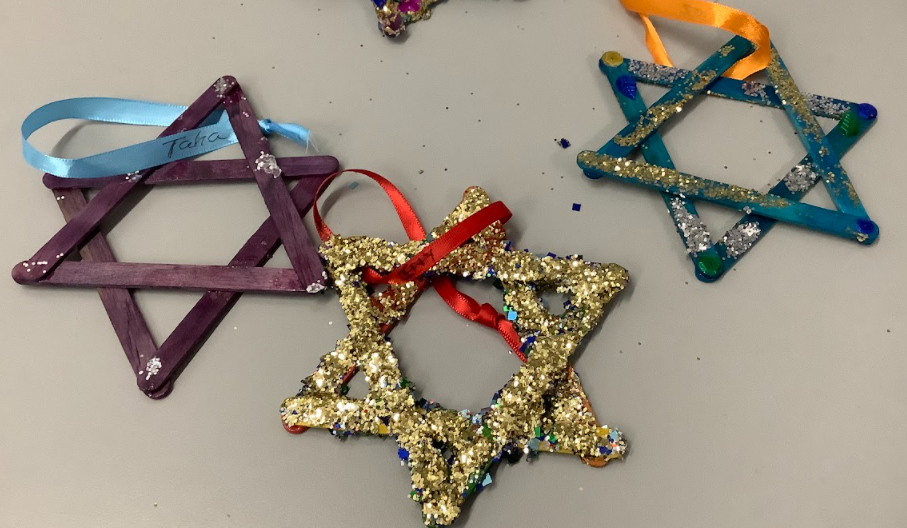 We thought of some questions as we made them: Do stars really have 6 sides? How far away are the stars? Why do stars look like the shine? Can we travel to the stars? Why are stars a symbol at Christmas?
Can you find out the answers yourself?!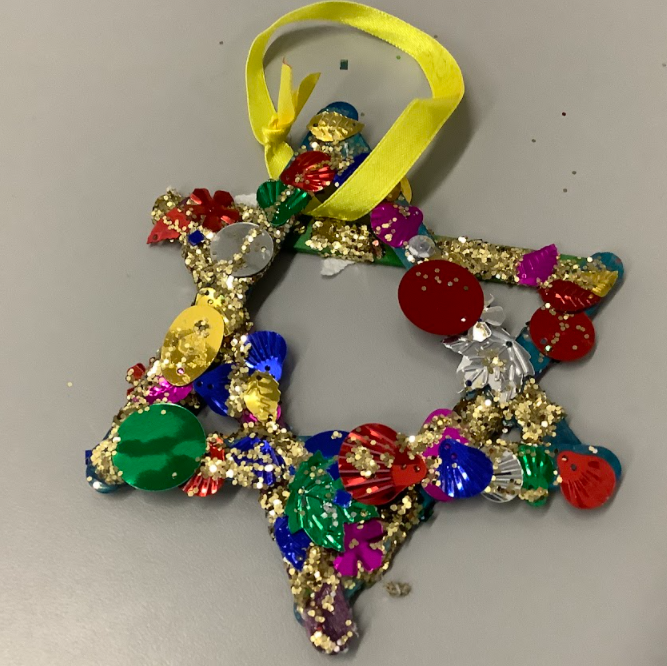 They used wooden lolly sticks and decorated their stars with glitter and sequins. They showed a lot of resilience and patience as they worked.
Year 5
On Collaboration Day, all four Year 5 classes mixed together for the first time. It was a good opportunity for the children to work with different people and learn about teamwork. We showed our curiosity by finding out about each other, asking questions and listening carefully.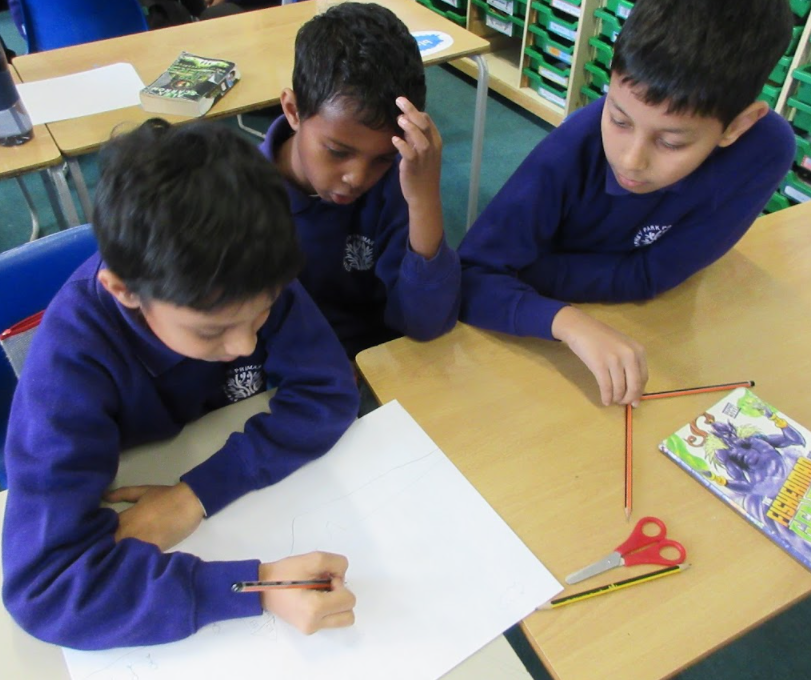 One activity involved children in groups taking it in turns to look at a picture and then describe what they have seen to the others in their group. Afterwards, we talked about listening, fairness, clear communication and everyone taking part being very important for collaboration. Later on, everyone got to make their own Christmas decoration to display around the school.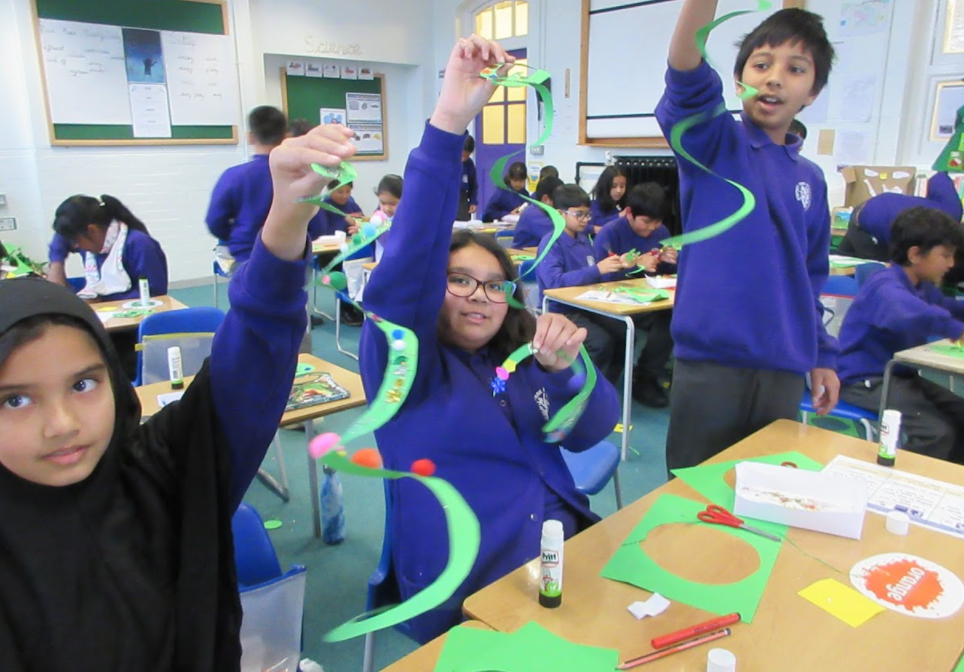 Year 5 have also started their Design and Technology projects. We have to ask questions to try and find out which materials will be best to make arched bridges. What shapes are strongest? Why didn't the shape work? How can we reinforce our bridges? What do architects do to make sure their bridges don't fall down? We know that you can't learn without being curious and asking questions.