Curiosity is thriving across the school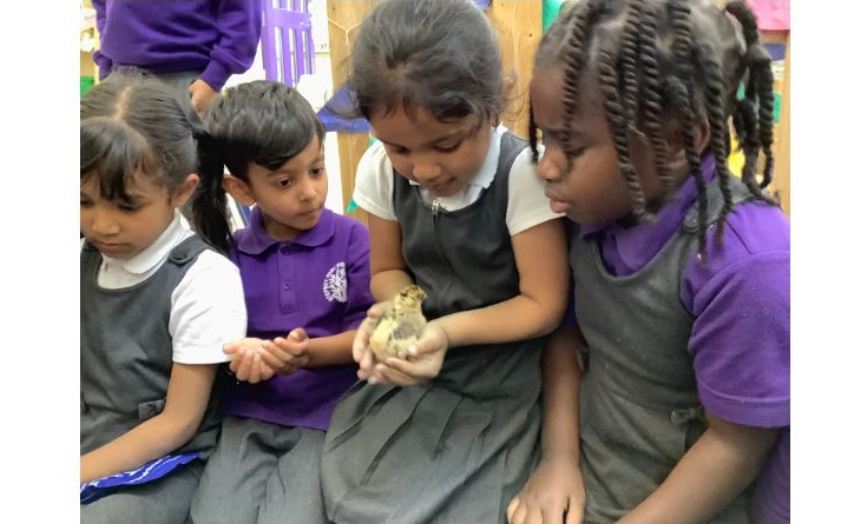 We are all developing our learning behaviour of curiosity
Year 5
Last week we were really inspired and curious to be visited in school by Eilidh Gibson, the GB canoeist, who came to pay us a special visit.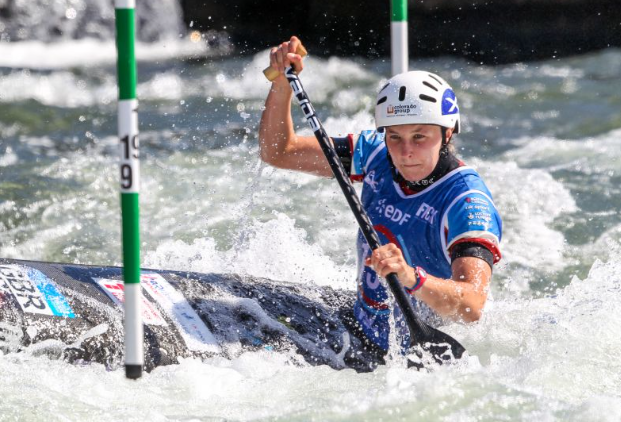 Eilidh Gibson, the GB canoeist
We were so intrigued and inspired by her story, dedication and bravery towards her sport that we went back to class and read the book 'Brave Bessie' which is about the first black woman who wanted to train to be a pilot.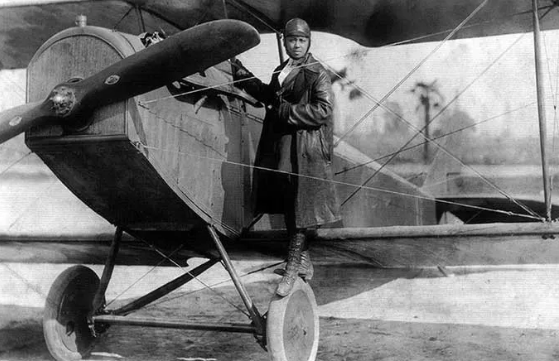 Bessie Coleman, Curtiss Field, L.I. 1922 (Cradle of Aviation Museum)
She managed it despite overcoming diversity and we had a big discussion about how to be curious about our futures.
We also showed curiosity in the build up to our RE trip to the Gurdwhara Sikh temple in Bow. We were really interested and intrigued as to similarities and differences we would find compared to Islam.
We had a small snack, and all people who visit are offered a small snack, regardless of their religion as a sign of being welcomed. We asked so many questions about being Sikh and we also had the chance to really look around the temple carefully and respectfully. It was really interesting!
Year 1
In 1 Maple we have been curious about the Queen's Jubilee. We have been learning all about the Queen. We made paper crowns and wrote instructions.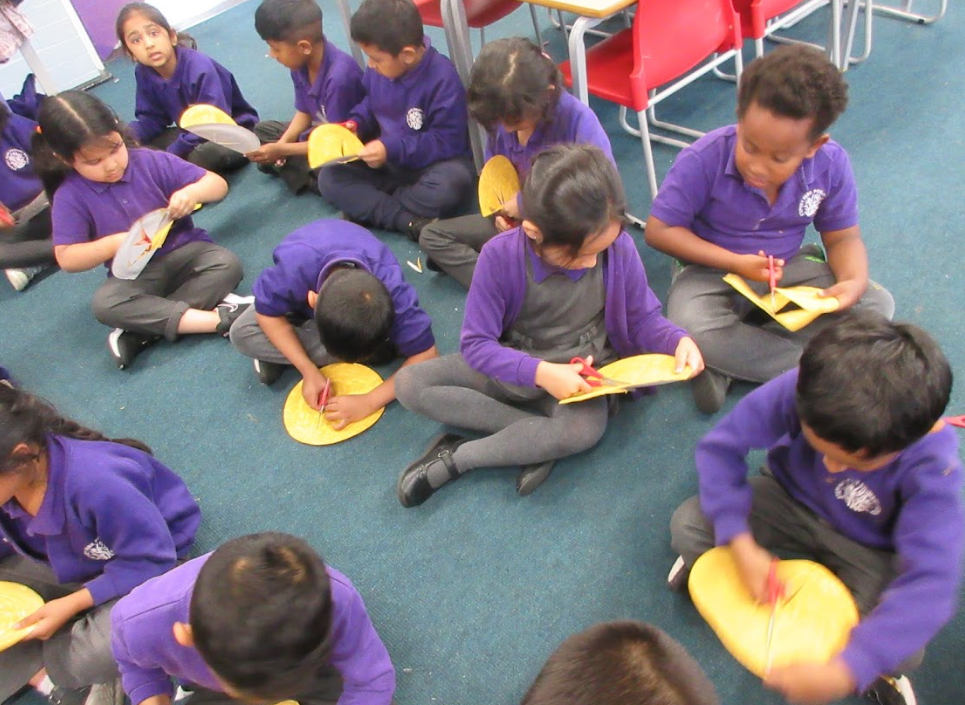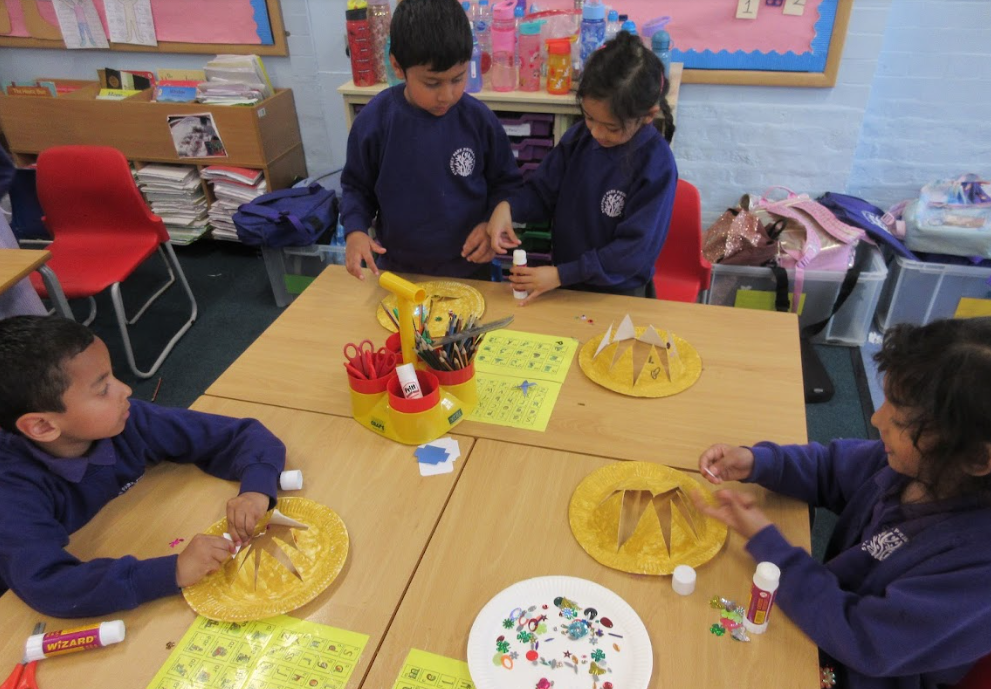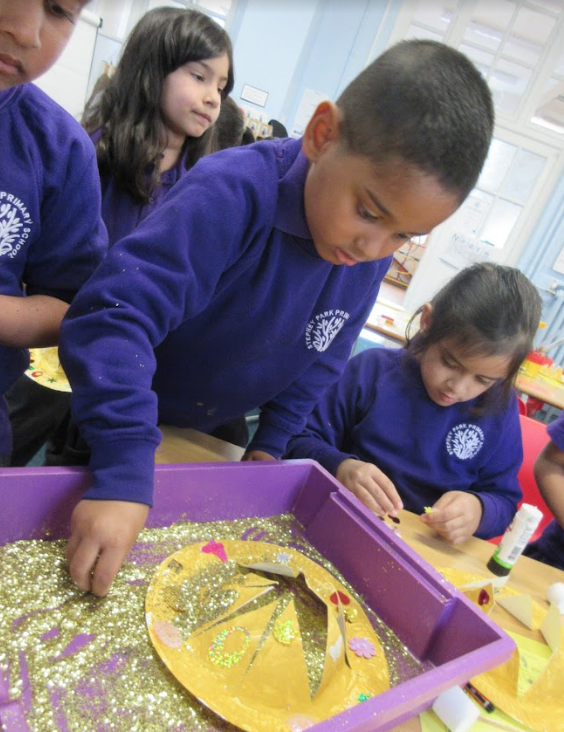 We are going to write letters to the Queen later this week. On Friday afternoon we will be doing some special things to celebrate the Jubilee.
Nursery
This week we have been talking about curiosity. For nursery children, this means exploring and finding out about something new! Here, two children have designed a map to help them hunt for treasure! Using magnifying glasses, they explored the outdoor area for clues!
Instead of a magnifying glass, this nursery child made a telescope to look closely at the world. Does he remind you of a curious character from a popular story?
Having chicks hatch at school has been very exciting for our nursery children and they have loved learning about these baby animals!
Year 2
In Year 2 we have been working really hard on our SATS recently and all our adults are so proud of how hard we have worked. So a big congratulations to Year 2 for being superstar learners.
However, we have still found time to be curious learners in and outside the classroom! This week we were lucky enough to have Olympic canoeist, Eilidh Gibson, visit us! We were very curious about the canoe and how Eilidh was able to row it so quickly!
This incredible achievement got us thinking about our own ambitions and we were curious to learn about other interesting jobs we could do when we are older if we persevere like Eilidh Gibson. So we researched different jobs we could have when we grow up! Did you know you could be a reindeer walker? We decided to dream big about our futures! Corey the Chimp would be proud of our curious minds!
Reception
In Reception we have been very curious this week just like Corey the Chimpanzee! A visit from some super slimy snails got us asking lots of questions. We made our own snail habitat (called a terrarium) so that we could observe them more closely. We thought about whee they would like to go and hide and what they would like to eat. Do they like carrots? Or do they prefer leaves?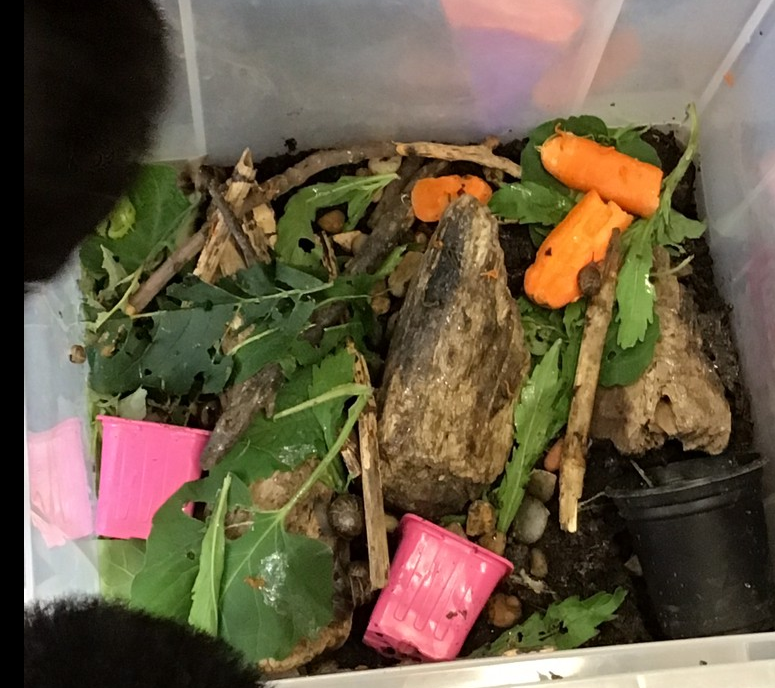 We worked together to take care of them and found out lots of interesting facts about them such as how their shell is their home and they use their feelers to find their way. We were brave to hold them and were very gentle.
We have also been curious about our class chicks this week. We have really been enjoying taking care of our new arrivals and have shown lots of curiosity as we learn all about them and look after them.
Year 3
We have been showing curiosity in our chess lessons. Most of us had never played chess before, and those of us who had didn't know all the rules and strategies. We have been learning all the moves that the pieces can make, and how to play strategically to checkmate your opponent. It has been a great way to develop our critical thinking and problem solving skills.
We have also been curious about poems in English. We have been reading poems about the five senses, and we will be writing our own poems using emotion sentences. We also had a go at performing some poetry to the class, and experimented with actions and our voices to make our performances more engaging.
Year 6
In 6 Maple, we have been improving our cooking skills. We all came into the kitchen with different levels of experience but everyone had something to learn. Over the week, we planned, practised, cooked, evaluated and ate Spaghetti Bolognese and Bean Chilli.
Some of us were curious about why ingredients needed to be added to a dish in a particular order. Others were curious about the alternative ways we could add protein to our meals.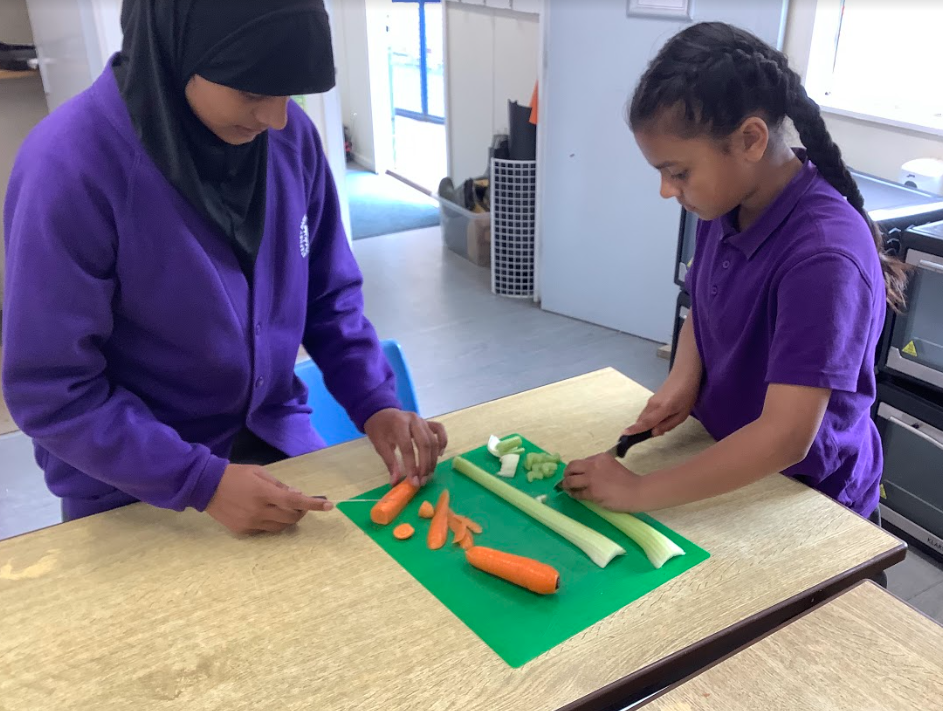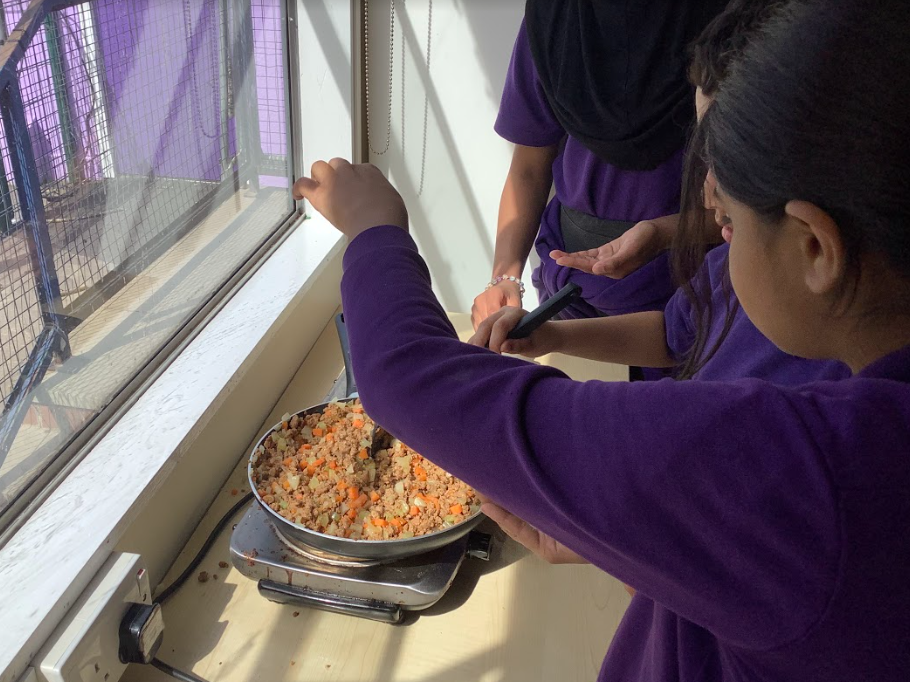 We worked together in teams to prepare our meals, ensuring that we were also safe in the kitchen. Both of the meals we prepared were suitable for vegetarians and used alternative protein sources to meat. Some of us were excited to try the Quorn mince however others were unsure about trying something new. Nearly everyone however found the meal delicious, Adil said "I was unsure about eating the Quorn, as I have never tried it before but it tastes even better knowing you have been proved wrong!"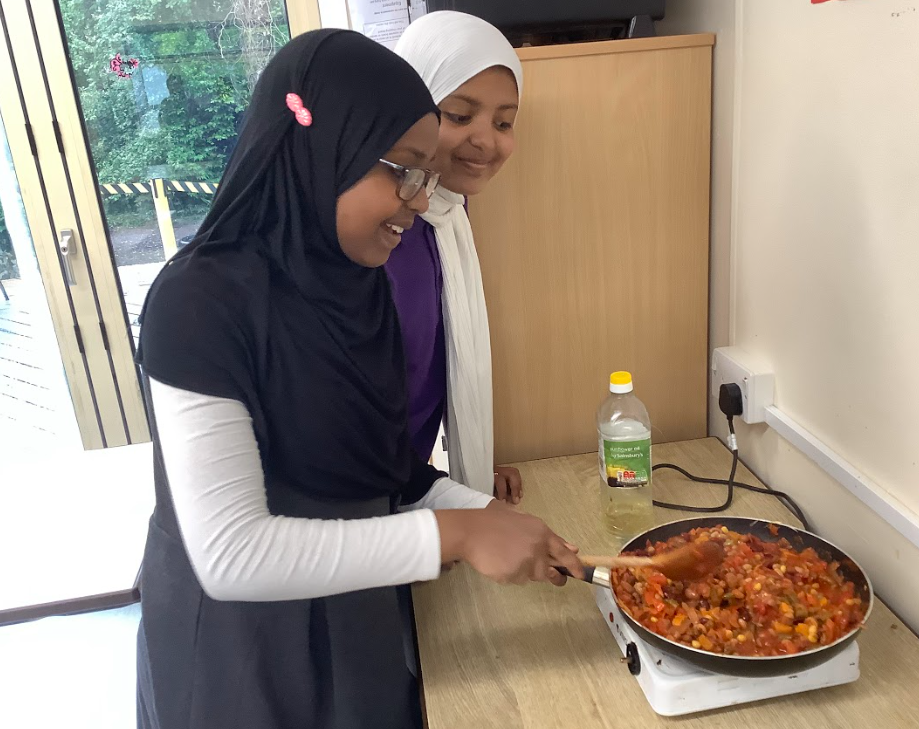 Working together to cook it to perfection!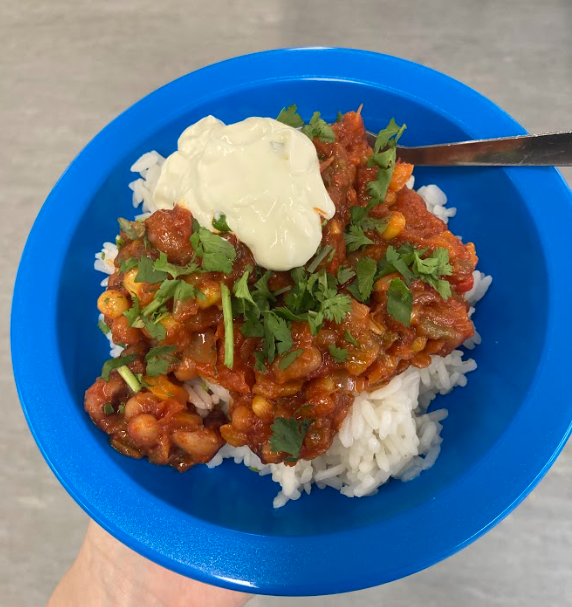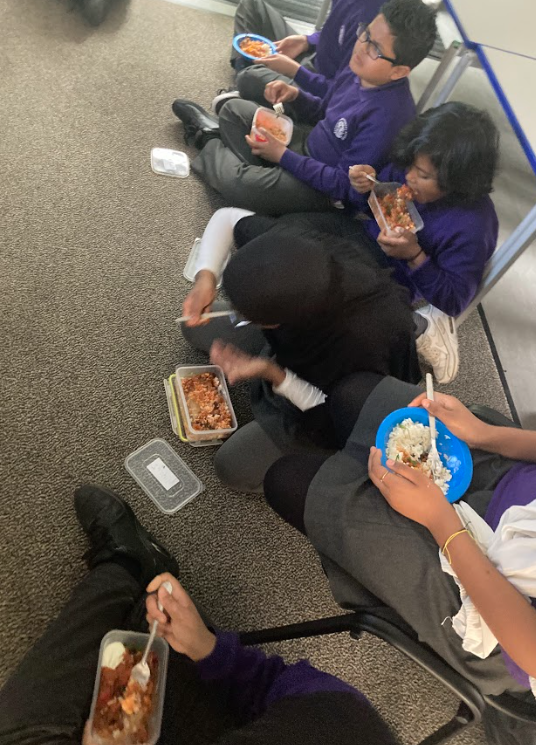 Trying our delicious cooking!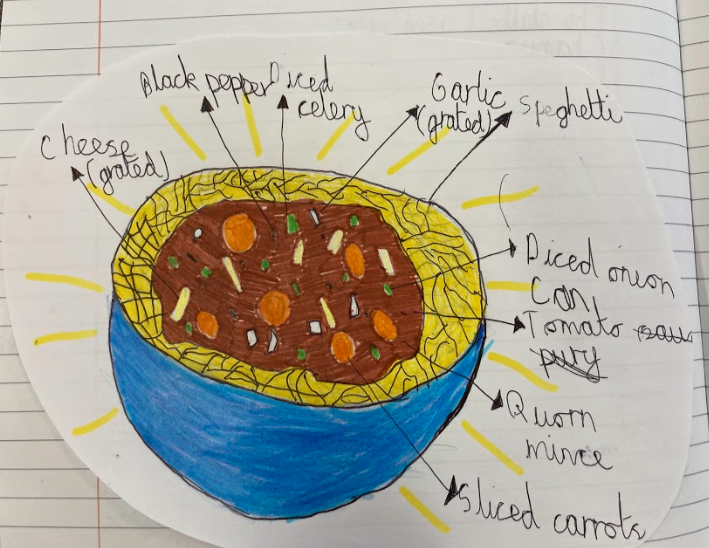 Year 4
4 Maple have been very curious with their learning in science this week. We have explored the woodlands to identify various types of leaves, used classification keys to classify many different animals and plants and asked many questions regarding the various features of both leaves and plants!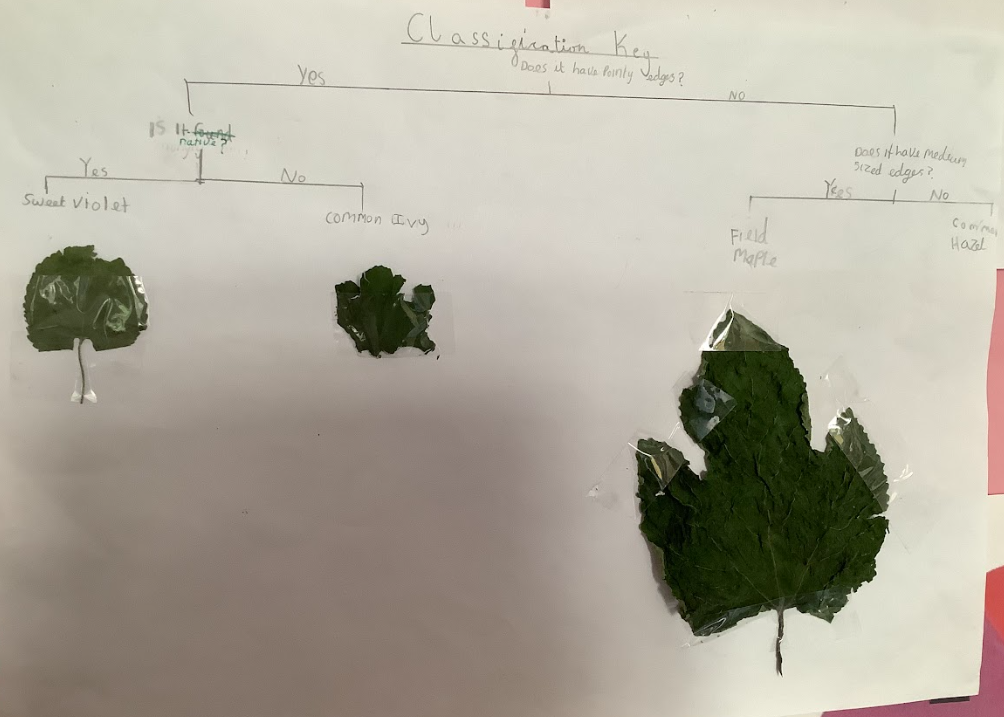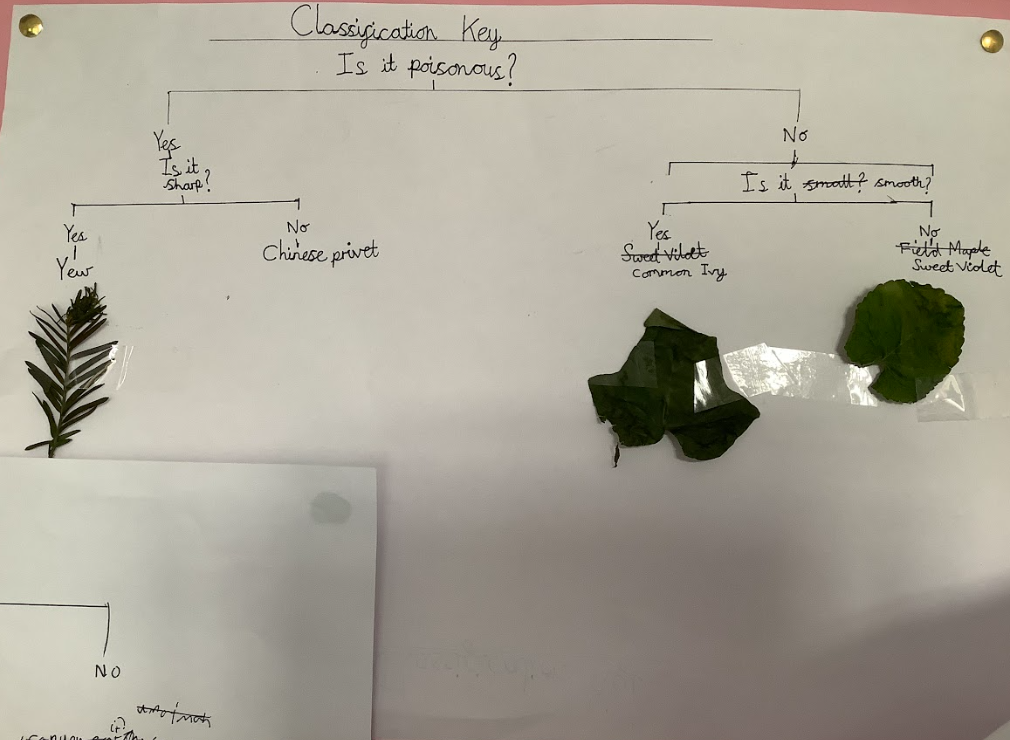 What types of leaves can you identify?
In the classroom, we have worked very hard to ask specific questions that include key features about the animals and plants we are classifying to create our own classification keys.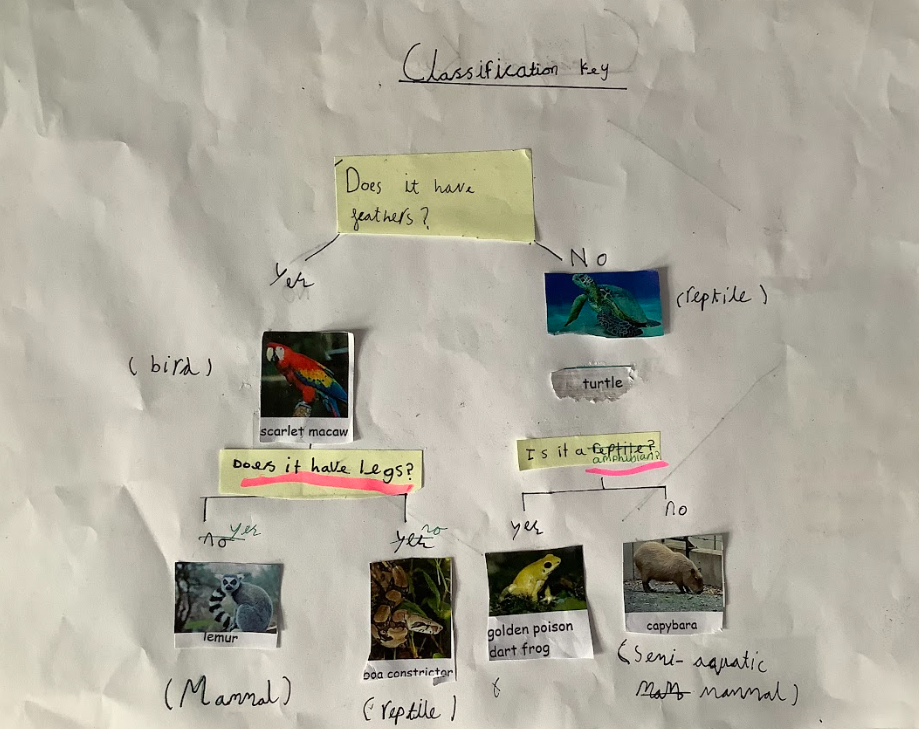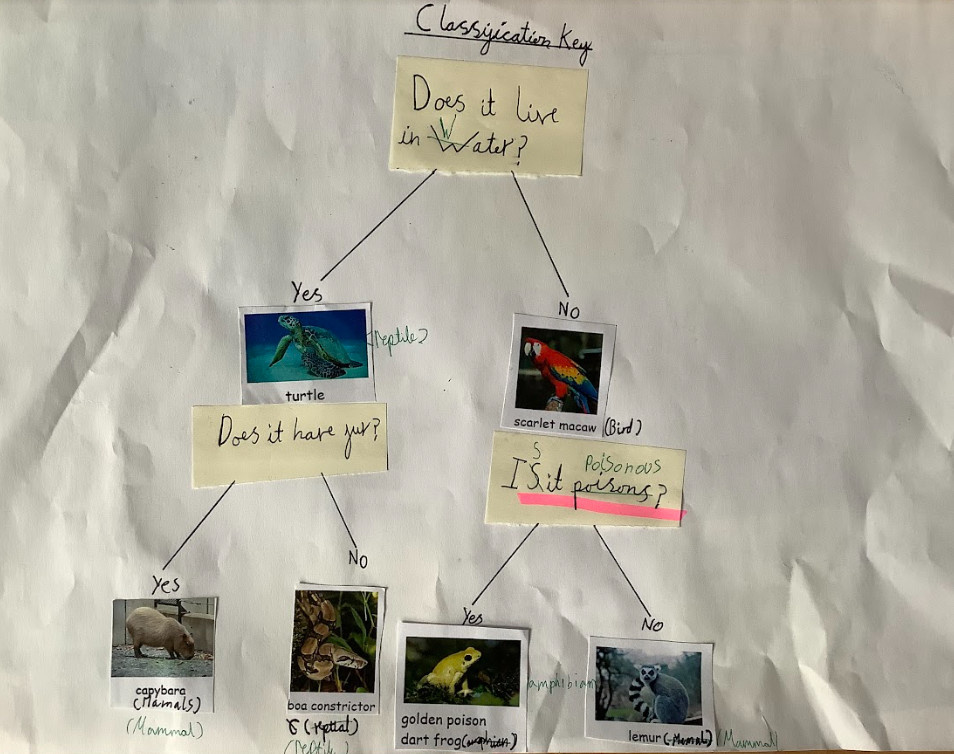 Keep up the excellent work!