Music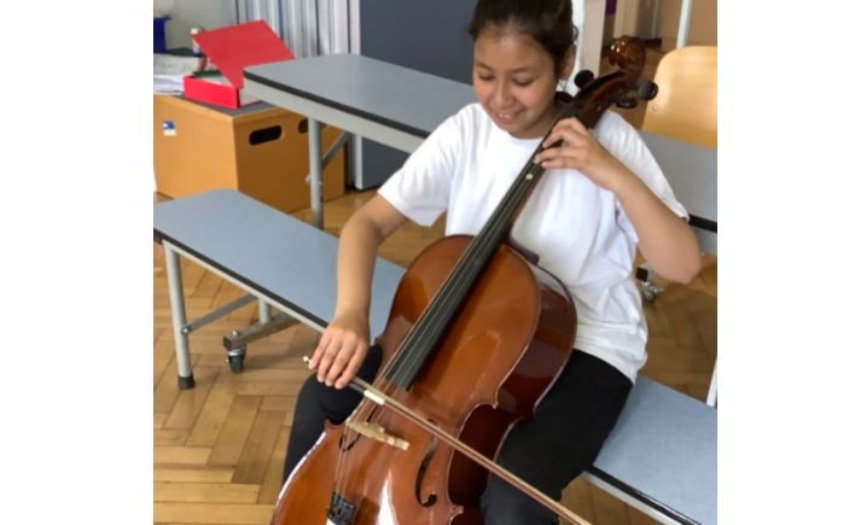 We love music at Stepney Park
Most afternoons you can hear the sound of brilliant music coming from the hall. We are so lucky to have different teachers coming into school to teach us a range of instruments.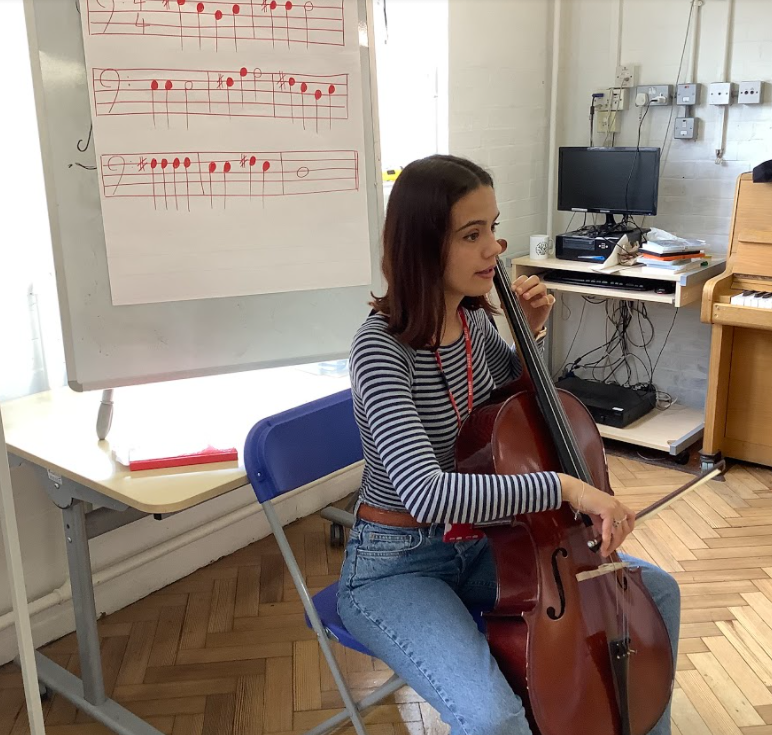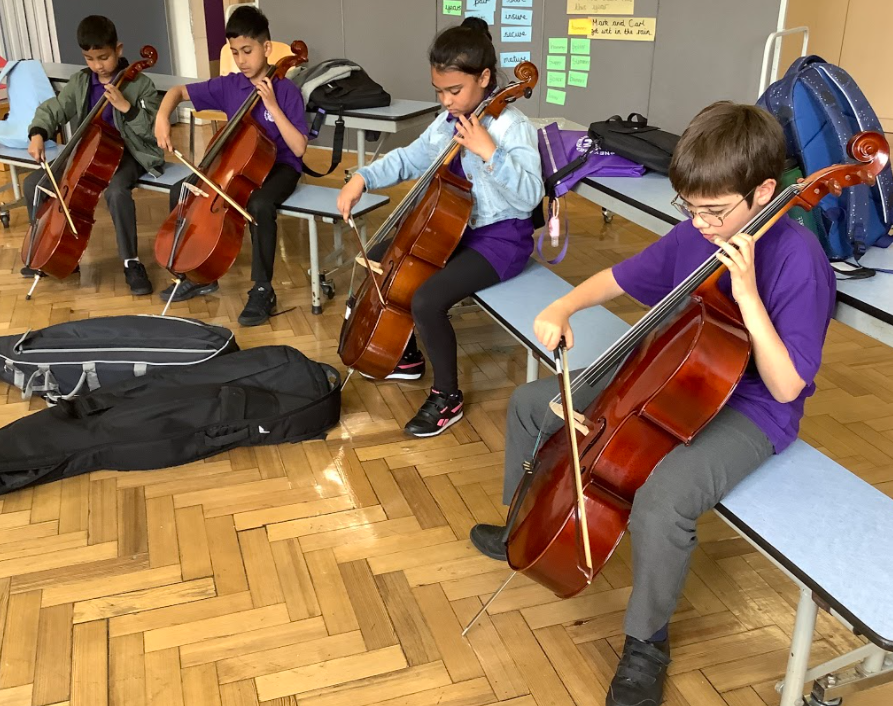 Look at how our two feet are firmly on the floor. We concentrate carefully!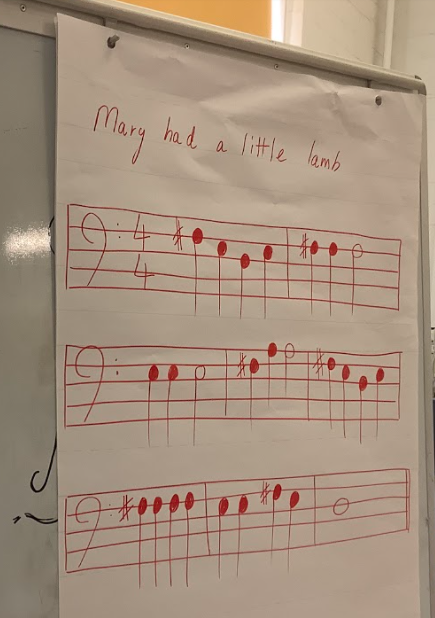 We learn musical notation too - each drawing represents a note and for how long you should play it.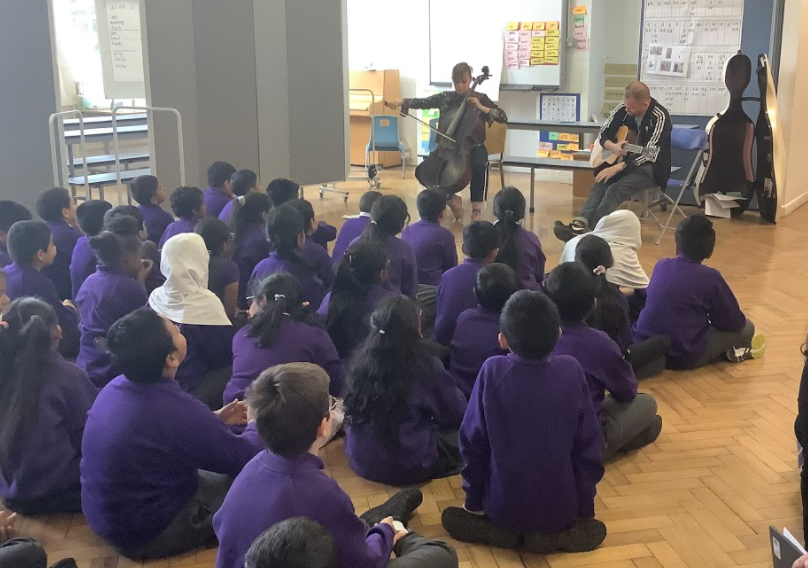 We are lucky enough to have musical staff here too! Our SEN TAs, Alan and Maria gave a concert to our Year 4 children. They were enthralled by the playing. Alan and Maria's music, though very different, evoked lots of different moods. Maria expertly played the Cello and Alan played the guitar AND sang to us. It was a fantastic experience.