The Final Piece of the Wall Comes Down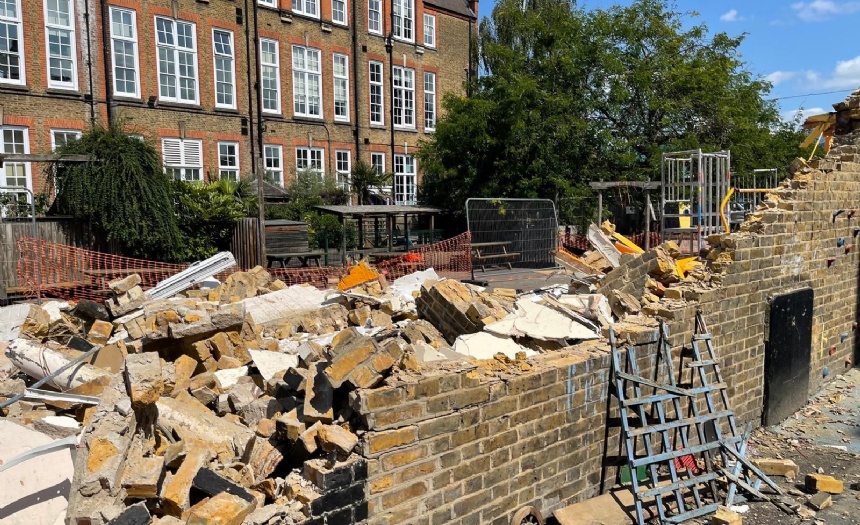 We have had a busy summer!
The wall in the playground has come down. Check the progress so far by looking at the photos in the Gallery. Our playground is looking very different and very messy- but don't worry, it will look amazing by the time we all come back for school in September.