Fantastic Falconry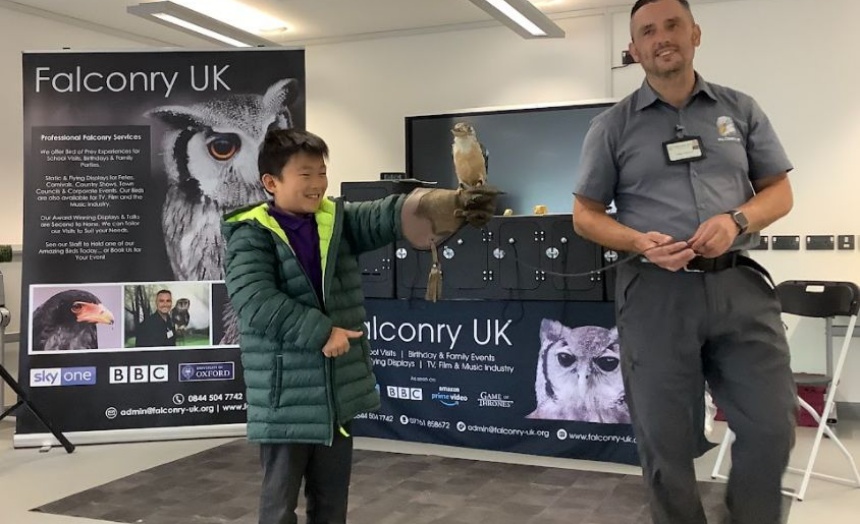 We were so lucky to have a visit from Falconry UK!
On Tuesday Year 2 and Year 3 had a fantastic experience. Jason came from the company, Falconry UK, to share with us some brilliant birds.
He showed us these birds: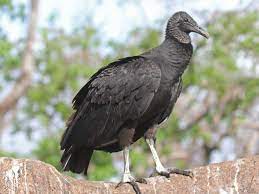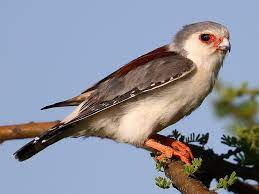 American Black Vulture Pygmy Falcon Barn Owl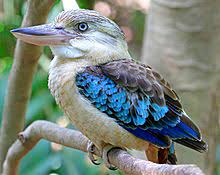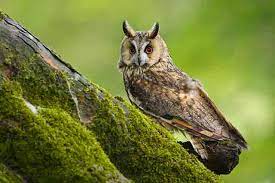 Blue Winged Kookaburra Long Eared Owl
We found it so interesting learning about the birds natural environment, their prey and the size they grow to.
Can you find out the answers to these questions?
The blue winged Kookaburra is native to: a) England, b) Australia, c) France?
Barn Owls eat: a) mice, b) chips, c) carrots?
You can find out more about birds on the RSPB website: https://www.rspb.org.uk/birds-and-wildlife/
Some of us got to wear the special falconry glove which is made of extra thick leather to protect the wearer from the birds sharp claws or talons. The children and adults had a great time. Now Year 2 and Year 3 are going to do some fantastic writing all about their experience. We will share our writing with you soon!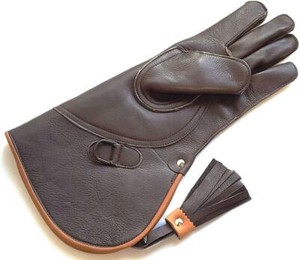 Some of us were lucky enough to hold the birds. We had to keep our arms and bodies steady so as not to startle them. Can you identify which animals we are holding from the images above?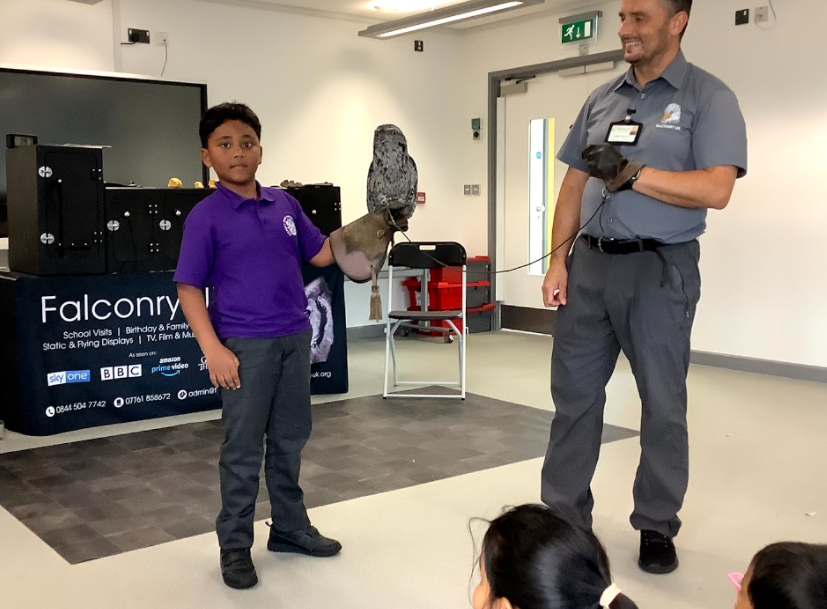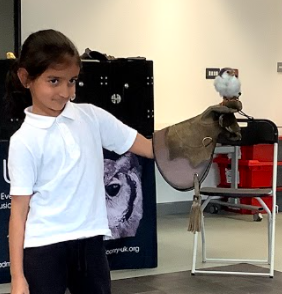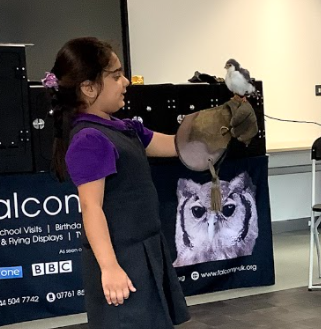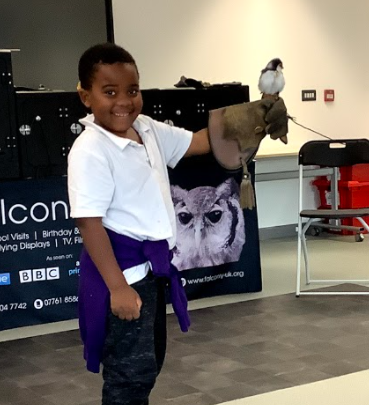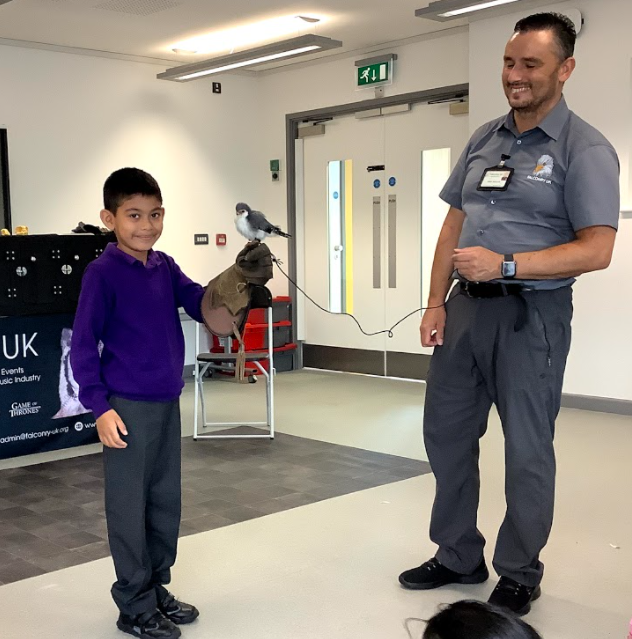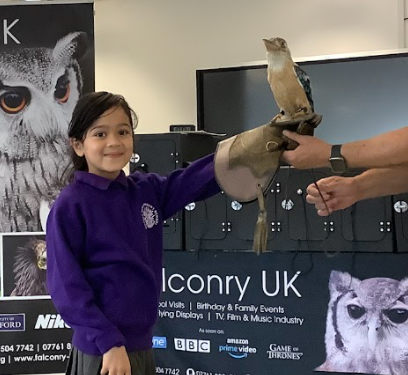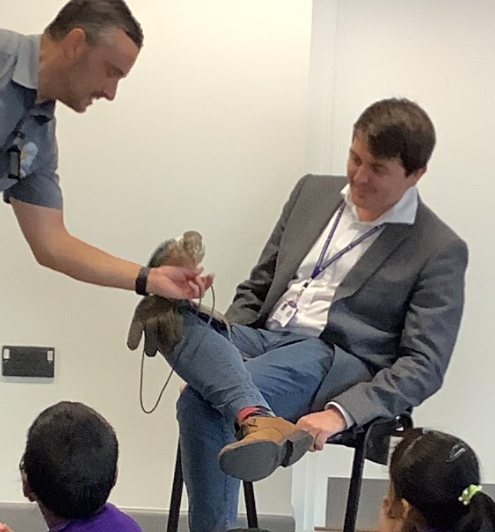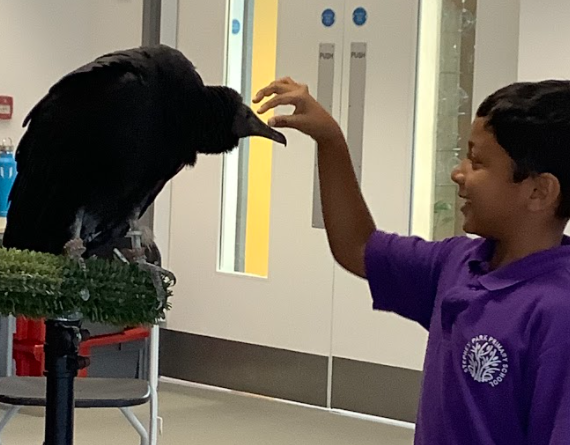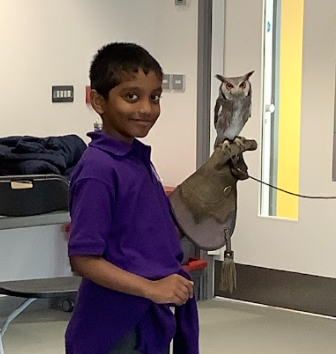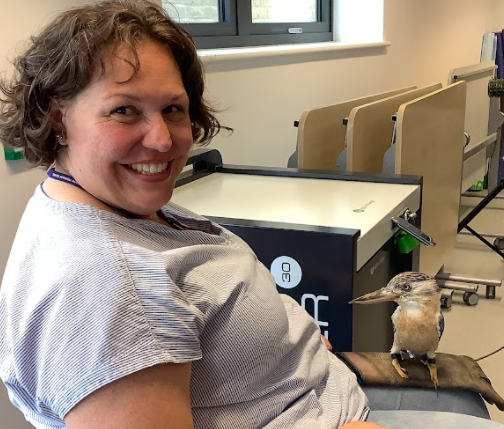 You can find out more about Falconry at the Falconry UK website: https://www.falconry-uk.org/