Creative Clubs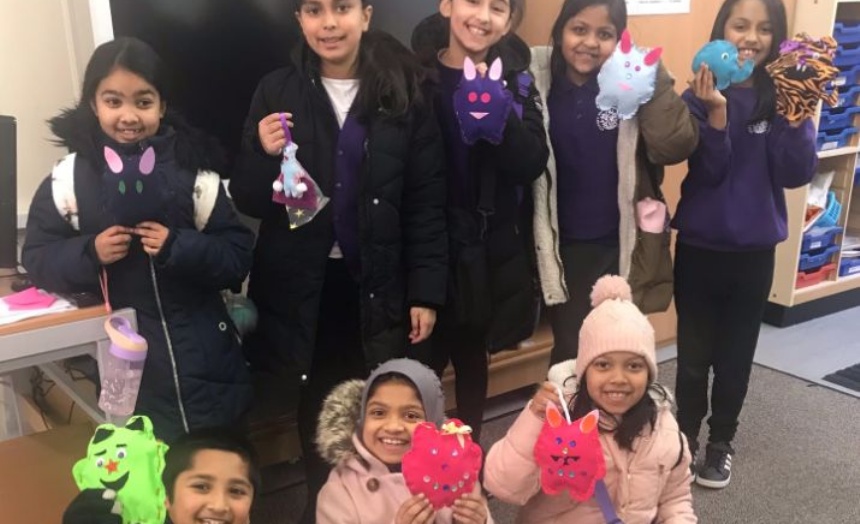 Thank you to Rohima for teaching us super sewing skills!!
Take a look at how the sewing club have been getting on making their own stuffed toys.
They carefully cut out the shapes they wanted and then stitched neatly around the outside. Each character wad brought to life by every individual child's creativity. Well done children!!