THAMES Awards Orchestra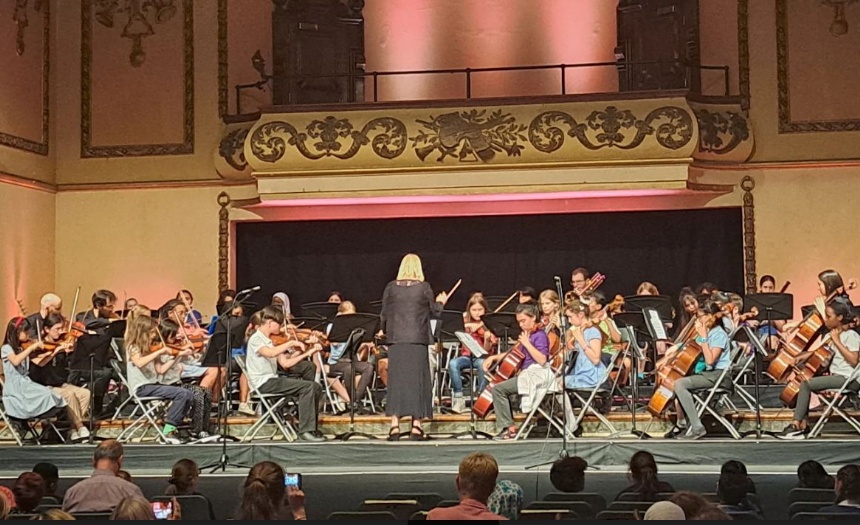 Fantastic opportunities at Stepney Park!
We are so lucky to have a brilliant range of music at Stepney Park. We get to learn in class, watch experts play, and have concerts and shows. We are proud of our music provision and the children for their engagement with their instruments.
Last Week Fabeeha and Alex took part in the THAMES Awards Orchestra concert in Shoreditch.
Fabeeha was principal cello for the night! They represented Stepney Park Primary School brilliantly. Congratulations to them both!