Pass it On! Uniform Donation and Swap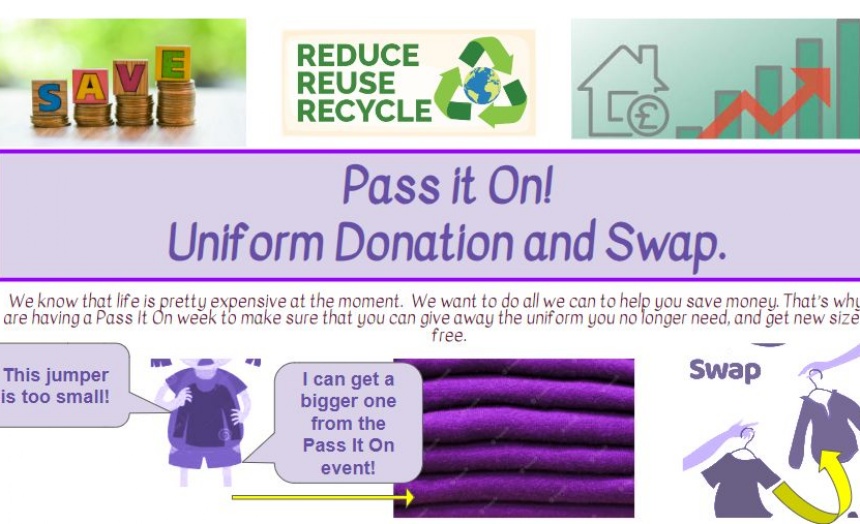 Find out more about our Pass It On event!
Dear Parents and Carers,
We want to do our best to make sure that we can support families during these difficult financial times.
We know that uniform is expensive, and sometimes families don't know what to do with the jumpers children have grown out of.
That's why we are organising a Pass-it-on event.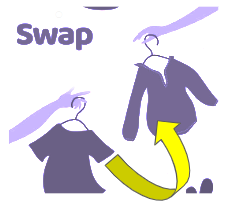 We want to give everyone an opportunity to donate their old uniforms and get a good quality, second hand uniform in return - for free!
We are asking that all uniforms which you no longer need, are handed in to school from Monday 10th-12th July.
Please only donate jumpers and T-shirts with school logos and which are not ripped or damaged.
We will then clean them and repackage them, ready to be given back to new families on the 18th, 19th and 20th July.
In order to make sure you can hand in your old uniform, we are having non-uniform days while we run this event. Children will not have to wear uniforms from 10th of July to 20th July, while the swap is in place. We ask that all children come to school in uniform on the last day.
We thank you in advance for your support of this event. We hope it will not only save you money, but also save waste.

You can ask your child or their teacher for more information.
Best wishes,
Stepney Park Primary School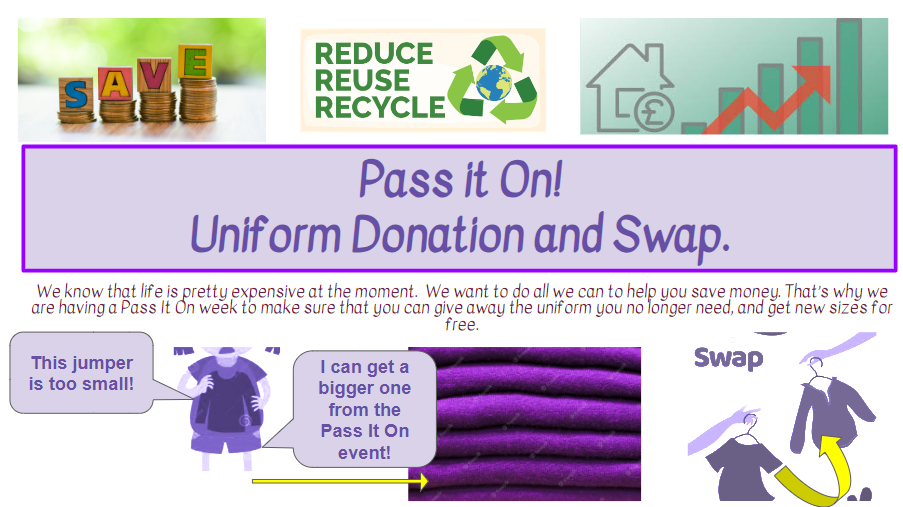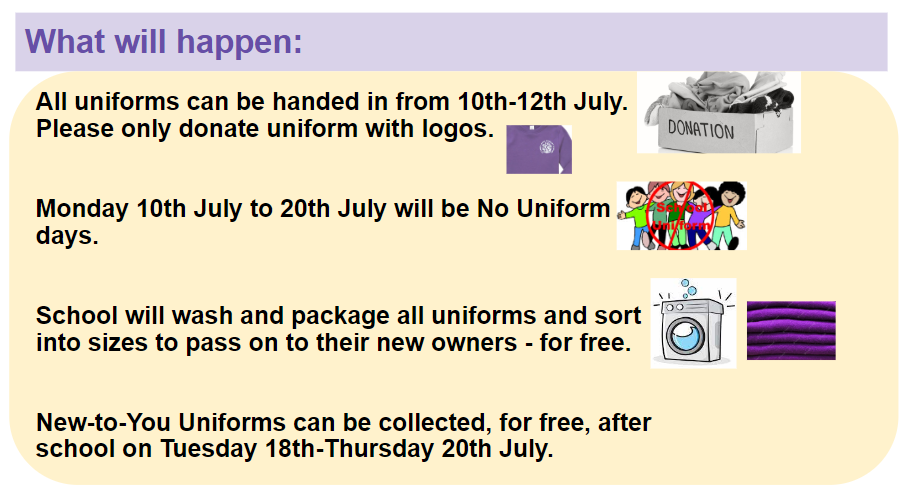 The more people who donate, the more successful this event will be.
Thank you so much for your support!!