Could you be the next....?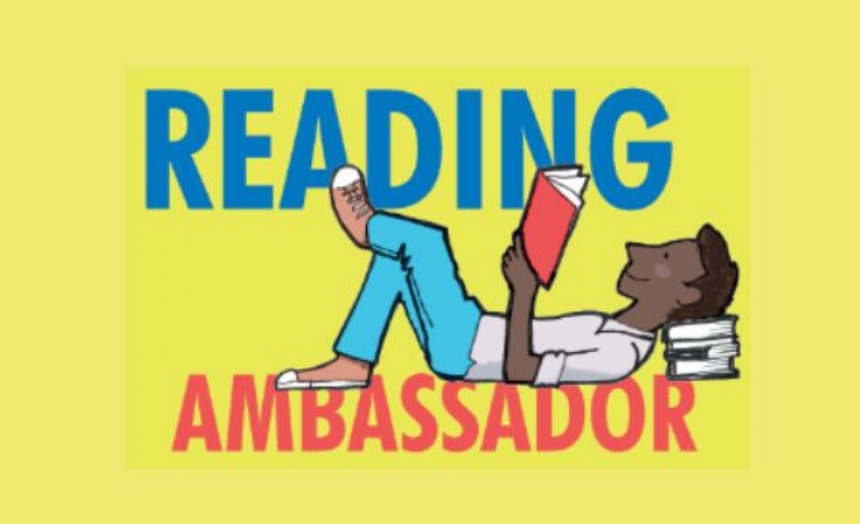 We are looking for Year 5 pupils to become the new Stepney Park reading ambassadors!
Over the next few weeks, Chris will be recruiting super role-models to be reading ambassadors for the school. They will work as a team to create great ideas to engage readers across the school. Their job will be to tell Chris and Louisa what the pupils need, choose books to order and create posters and displays.
If you think you can do this role, you will need to be organised, good at sharing your ideas and listening to others and OBVIOUSLY love reading!
Talk to your family members about whether you would be interested in applying for this role, and look out for the application form over the next week when you are back at school.
Parents - if you think your child could be a great ambassador, encourage them to apply and talk to them about their ideas and the books they love.
Who will be the next children to wear this important badge?