Super Learning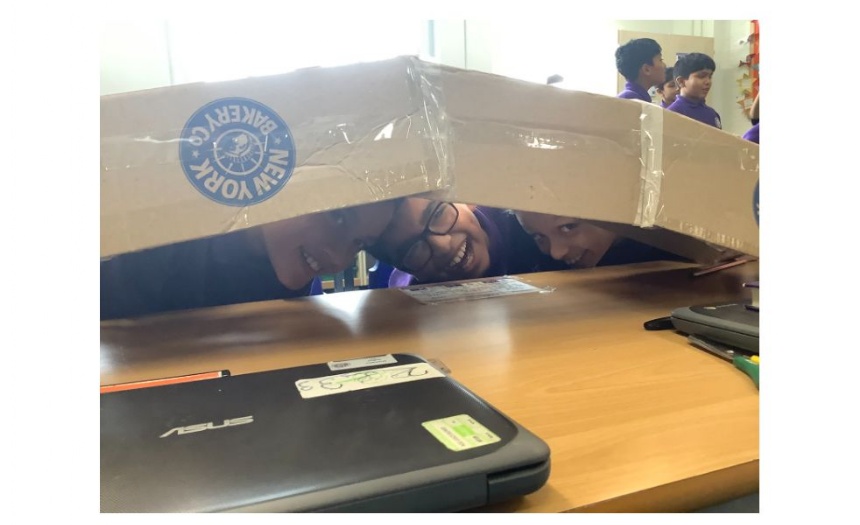 Take a look at the fantastic learning this term!
Year 2
In year 2 we have been collaborating in our music lessons. We created a drum beat from some words that we all came up with together and then performed the beat to those words on our drums at the same time. It's quite a challenge to play the same beat on 30 drums at the same time but we listened carefully to each other and persevered until we were all playing our beat together in unison. We now feel ready for our performance to another class in the school and can't wait to demonstrate our performance skills!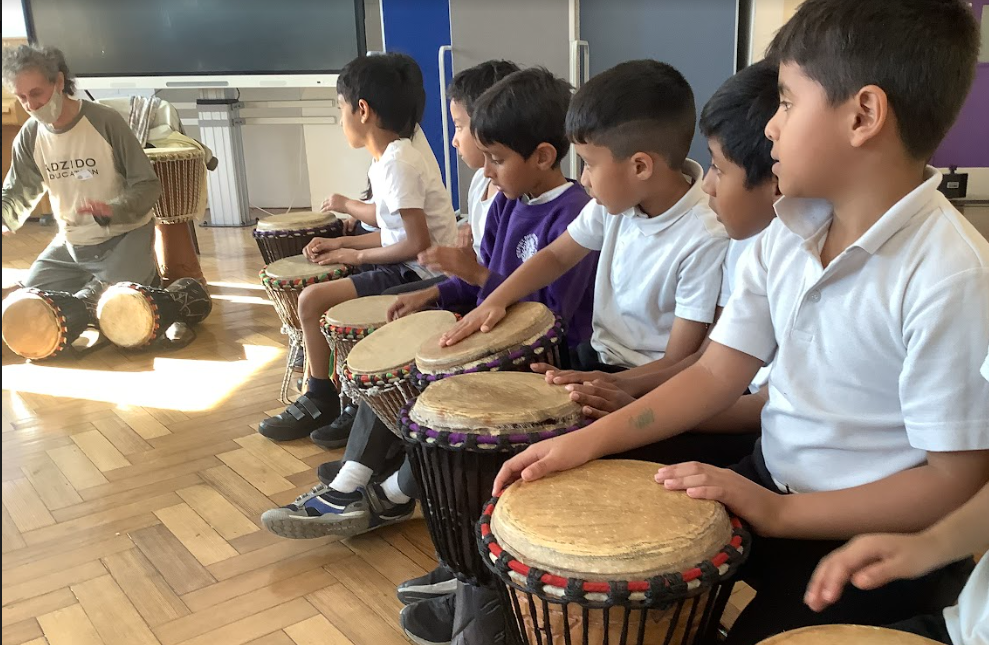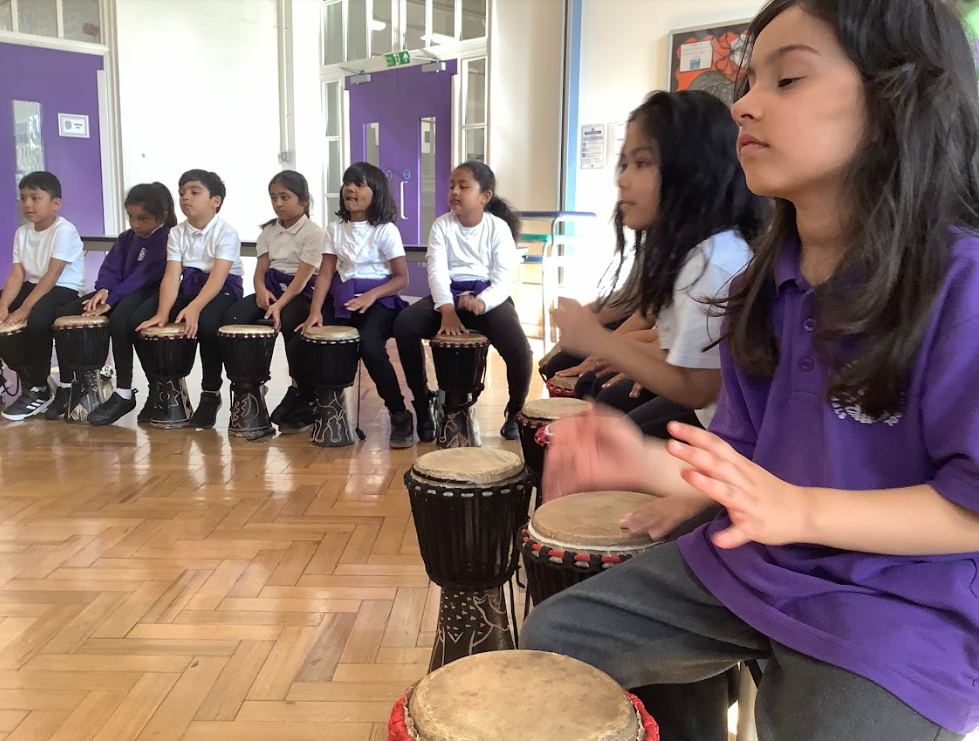 We've also been showing great ambition in our reading so far in year 2. We read every day in school and have been reading every day at home which will really help us to improve and read even more challenging books. We've particularly enjoyed reading 'Above and Below' in science recently and discovering new and interesting information about animals and their habitats.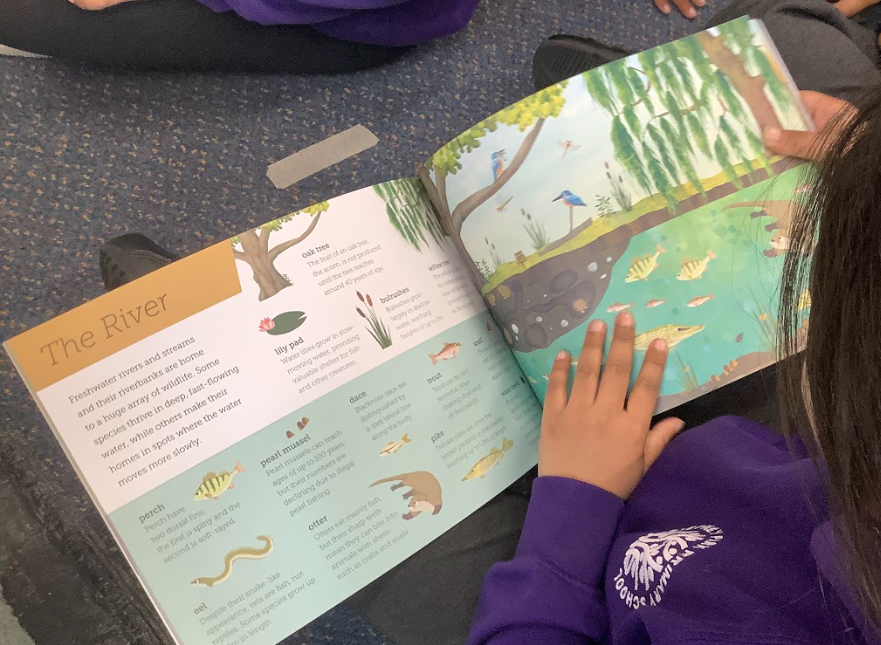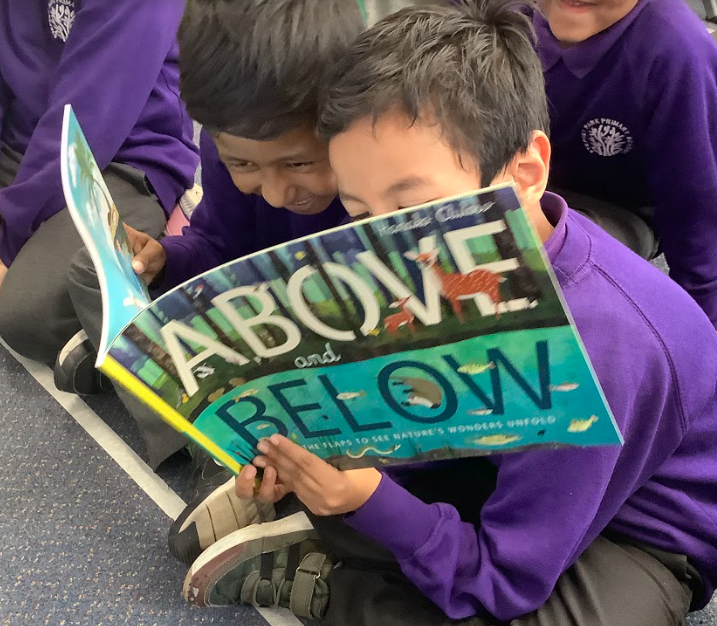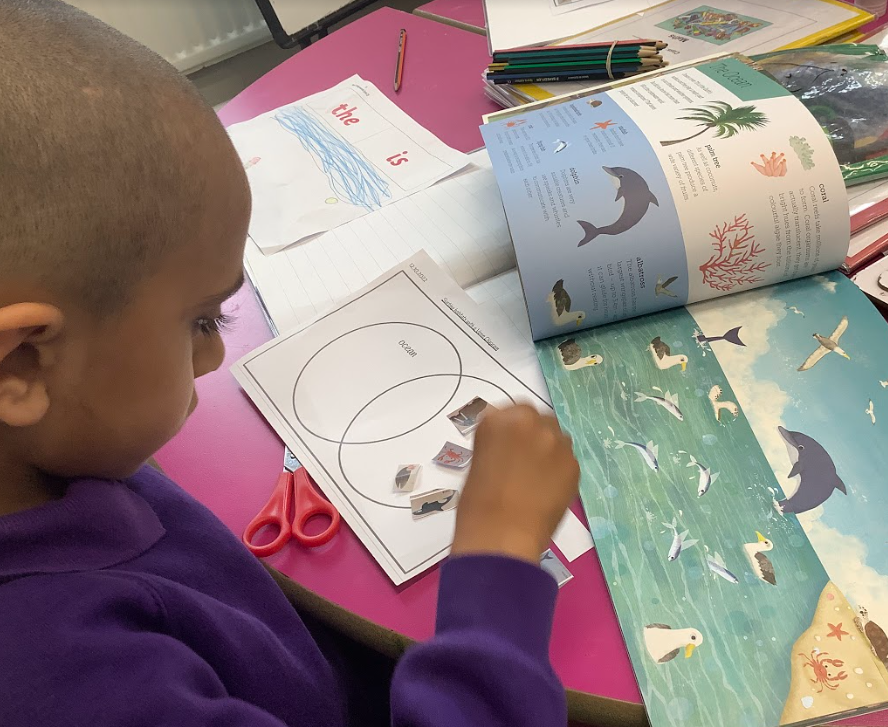 Year 5
This week in Maple class, we have started reading a new book called 'The Boy at the Back of the Class' by Onjali Q. Raúf.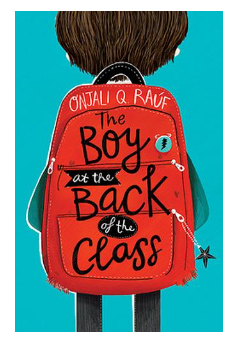 Everyone is really enjoying the story because we can all relate the daily life of the narrator and at times can be quite emotive. It has sparked many thought-provoking discussions about how society feels about refugees.
We have also been spending our afternoons taking part in Design Technology, where we have been learning about arches and discussing and identifying features, why they are needed in architecture and even constructing our own out of card and other materials.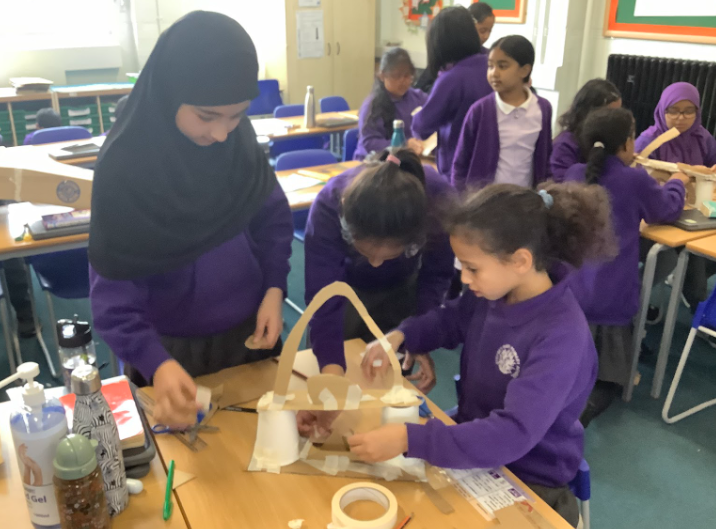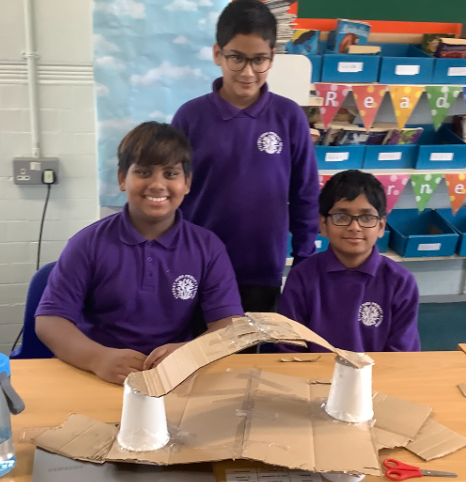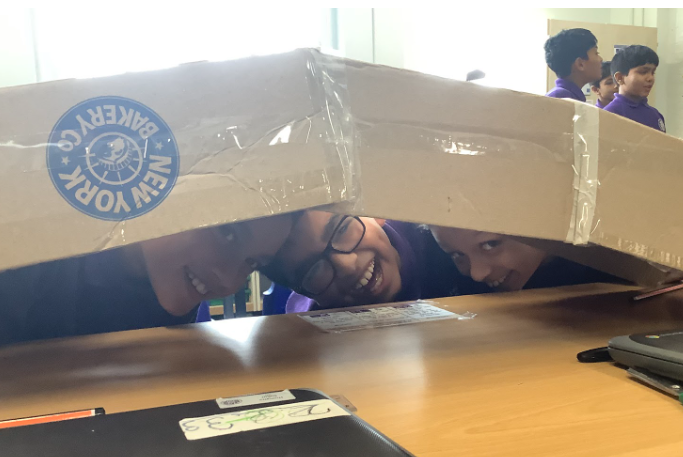 Please make sure your child is reading at home every day for 20 minutes, as this is the best way for them to improve their reading, writing and vocabulary. As well as completing their Maths homework (either the google form or Times Table Rockstars).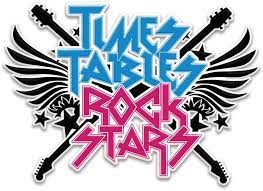 Year 4
In Science this week, we have been curious about classifying animals. We have been learning the features and characteristics of a variety of vertebrates and plants.Using this information, we have then created questions to help us to compare and contrast their differences. From this knowledge we then created our own classification keys.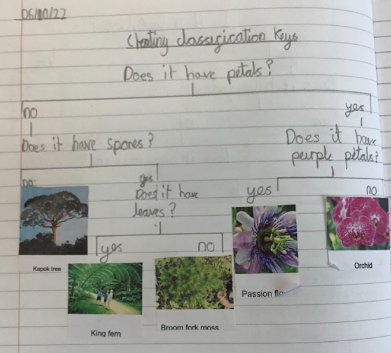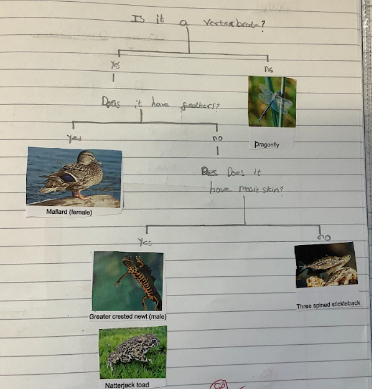 Sara Ahmad - Classification of rainforest plants Inaya Ali - Classification of pond life
In English this week, we have been ambitious in our writing. Inspired by Ted Hughes' story of the Iron Man, we have written our own prequel. In writing this prequel, we were ambitious in our edits making sure we had included all the writing features we have been learning to use such as fronted adverbials, emotions words and conjunctions. The writing below, shows extracts of our ambitious prequel from the beginning, middle and end.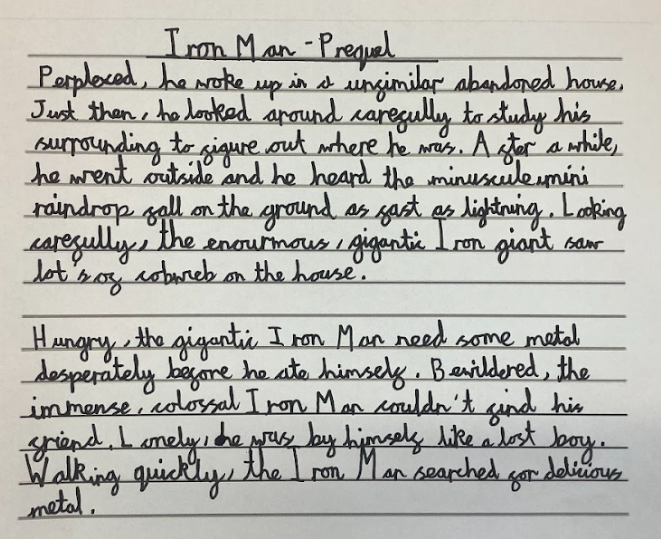 Ayyan Sammi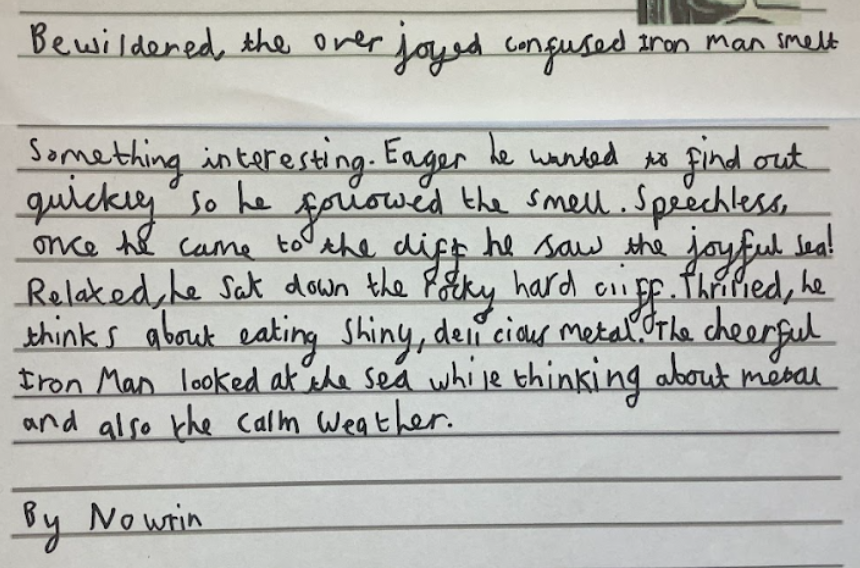 Norwin Hassan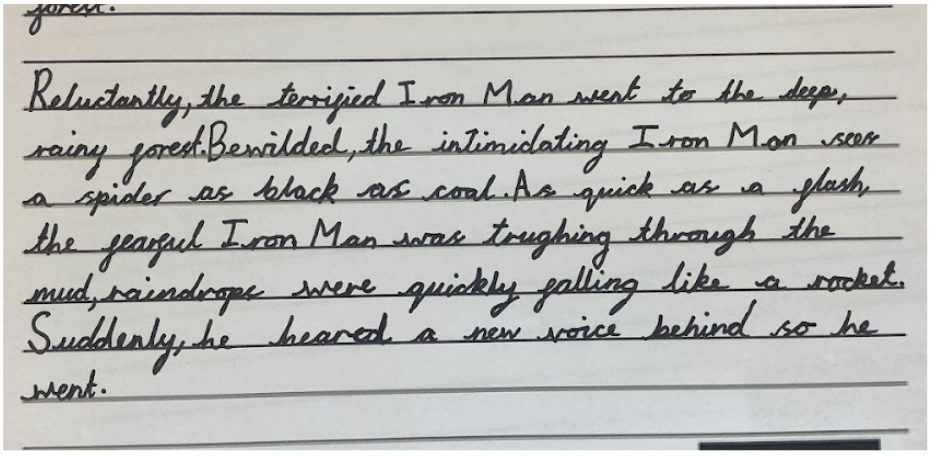 Rameesha Alam
Year 1
In English 1 Maple have been learning to be ambitious like Abby and be independent writers! We made our own marvellous monsters after reading Where the Wild Things Are. First we acted out being our monster, then we made them in Plasticine and finally we painted them ready for our writing.
Take a look at our monster posters. When we were writing we had to remember to think of our sentence, say it, say it again, write it and then read what we wrote.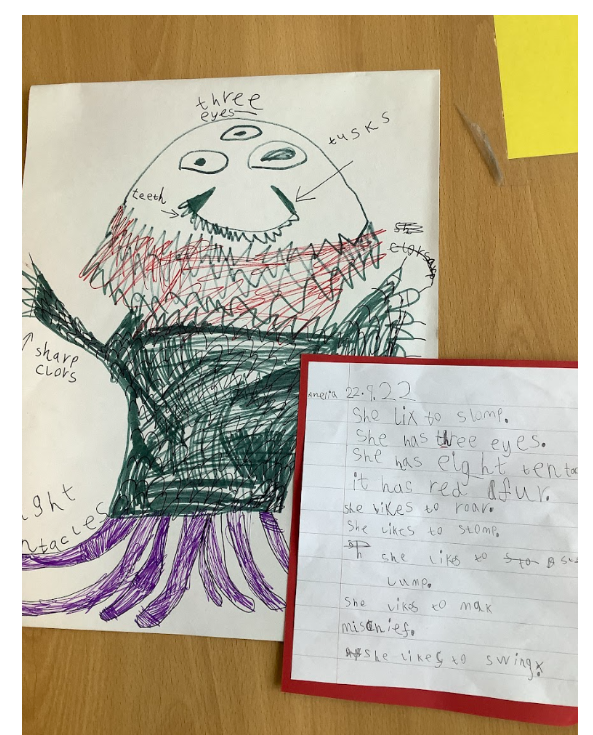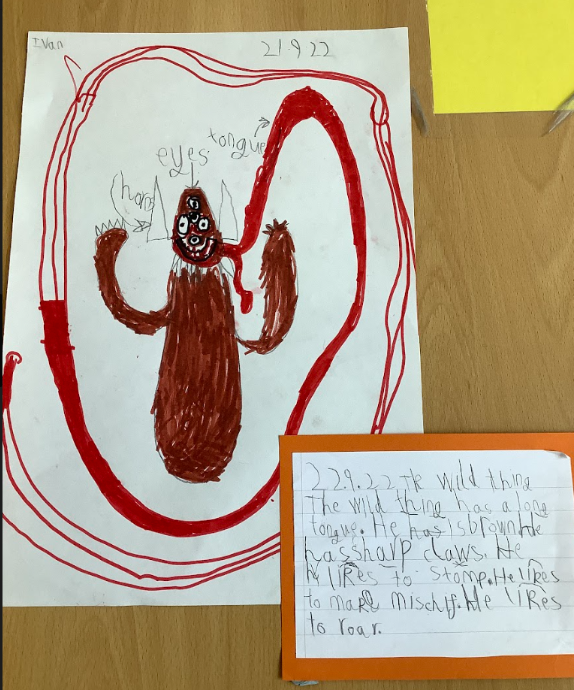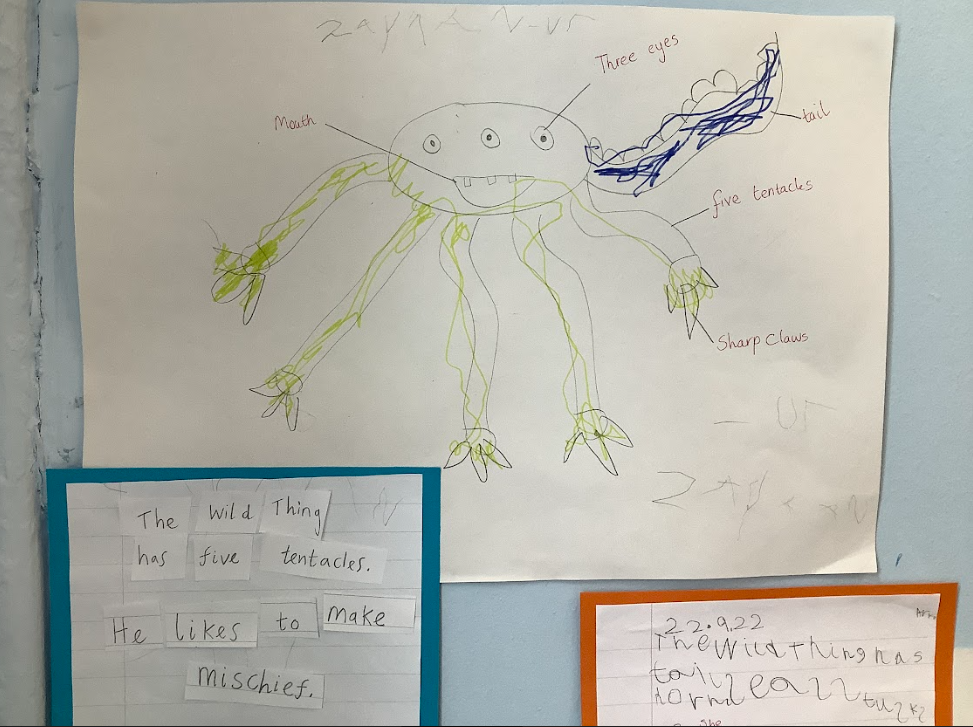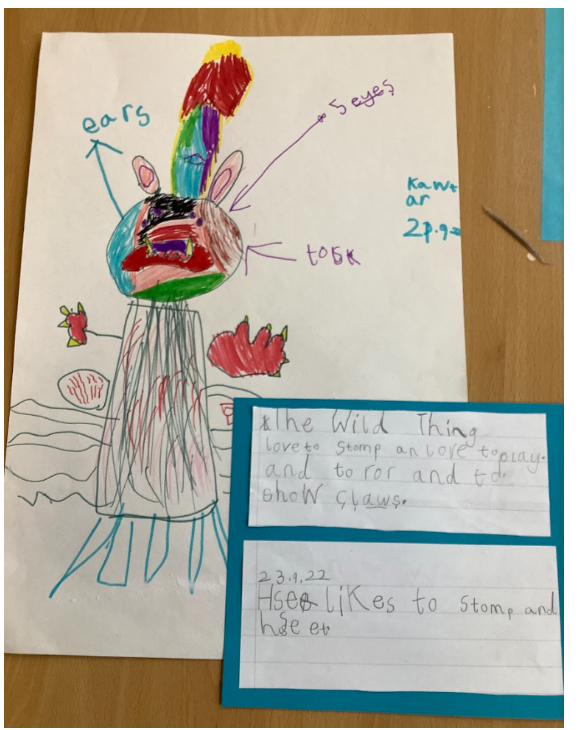 In geography, we worked collaboratively just like Collin to make maps of the classroom. We had to listen carefully to each other's ideas and work as a team. We now have our own class book filled with our amazing maps.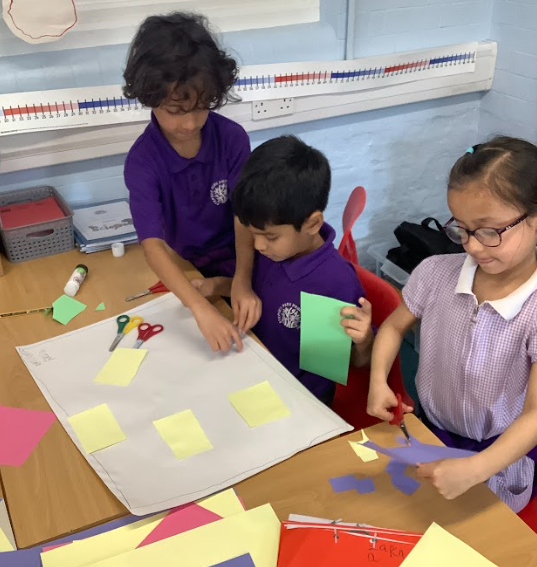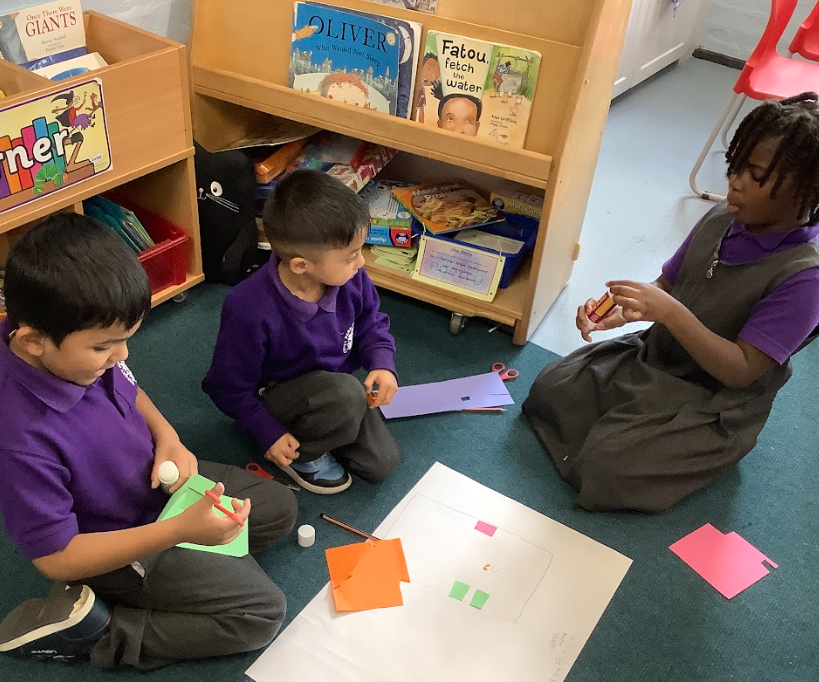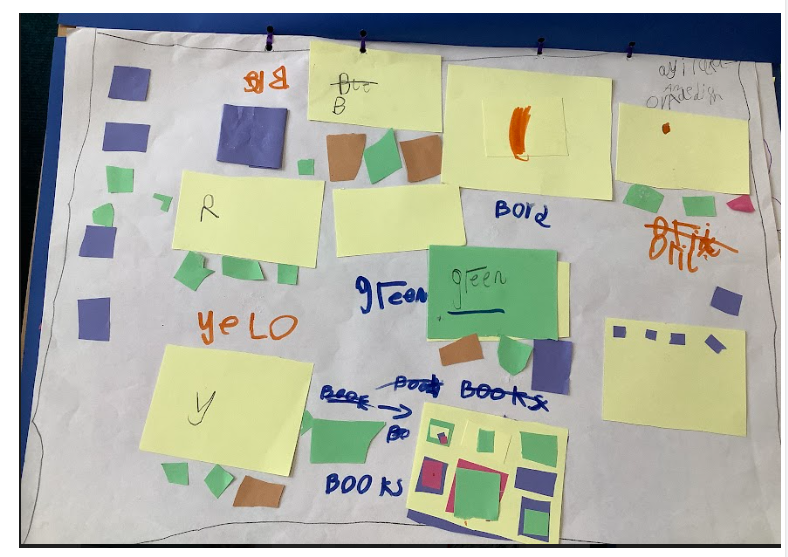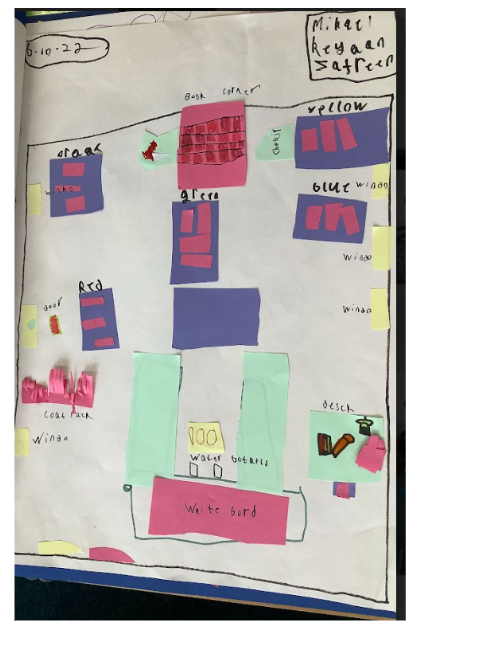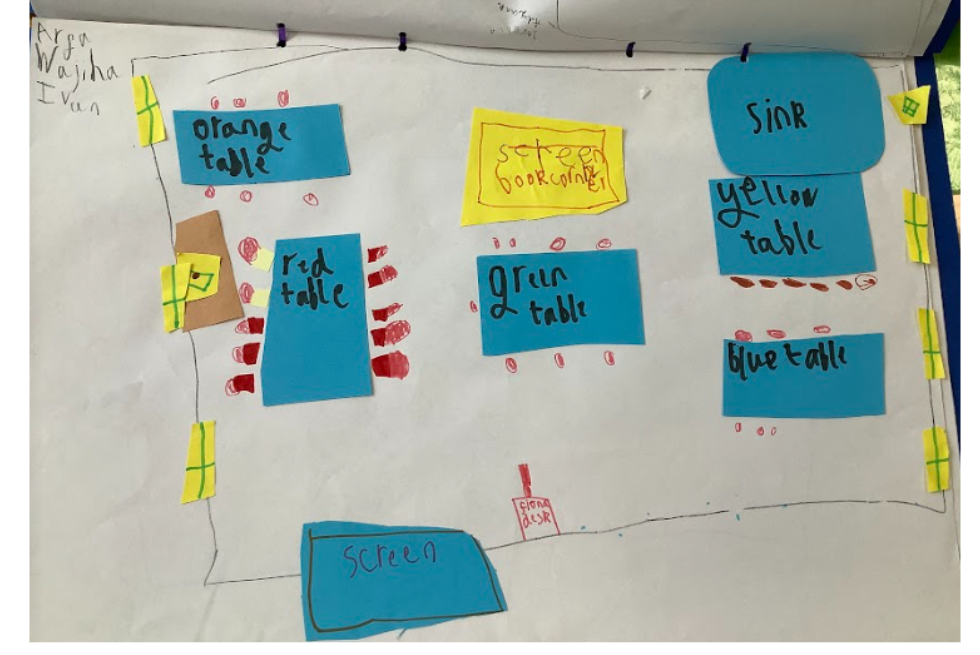 Reception
This week in Maple class we have been learning about patterns and how we can use different shapes and colours to make a pattern. On Wednesday the children went to the woodlands where they collected leaves and sticks. The children used the leaves to make their own patterns in class.
Year 6
In class, we have a 'wow wall'. This wall is to celebrate and share all the great learning and progress we have been making so far in year 6. Here is an example of some science work that two children completed.
Yaseen and Fabeha responded well to the feedback they were given and used their green pens to edit their work. They also used some maths in their learning by discussing angles.
This child has used a great explanation to explain their mathematical thinking. It has been highlighted in pink to celebrate their reasoning skills and the language they have used.
We can't wait to see more work on the Wow Wall!
Nursery
The children have all made a great start to their time in Nursery.
We have been learning to join in with the activities and working together with the help of our friends.
Take a look at some of the fun activities we have enjoyed over the last few weeks.
Making prints with our hands and feet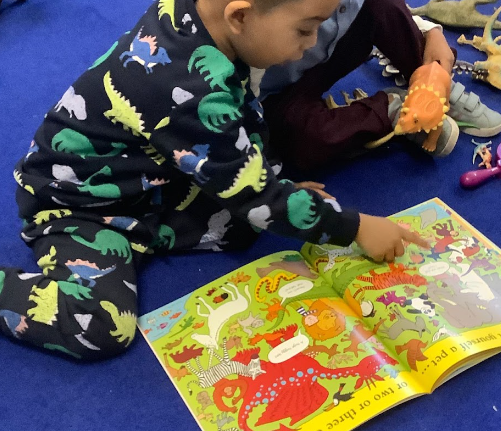 Being curious about things that interest us
Enjoys splashing about with our friends

And much, much more!
Year 3
3 Maple's topic for PE this term has been gymnastics. We have been learning some key body positions, stretches and rolls. This week, we learnt how to do three different rolls - a teddy bear roll, an over-the-shoulder roll, and a log roll. We had a chance to collaborate to create a sequence with our group to perform to the class.
We have also been showing a lot of responsibility in our art lessons. We've been creating clay pots and painting them, and we've had to be very careful moulding the clay, making sure to paint a thin layer on top of the clay, and cleaning up the art studio after our lessons to ensure it is ready for the next class. We've also been learning the names of different colours, and Helen quizzed us afterwards!