A great term!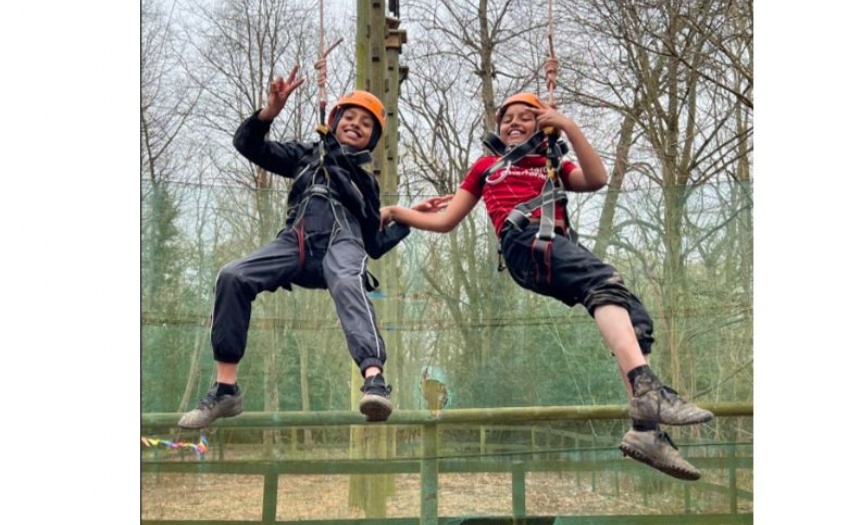 Ambitious and collaborative learning at Stepney Park
Year 5 at Gilwell Park
In year 5, we got to experience our first residential last week at Gilwell Park. All four classes made the journey to Epping Forest for one night stay. We had so much fun and learnt so much. We got to test our climbing skills during crate stacking and the gauntlet activity. This tested our perseverance as we had to make sure we did not give up when we tackled a challenge!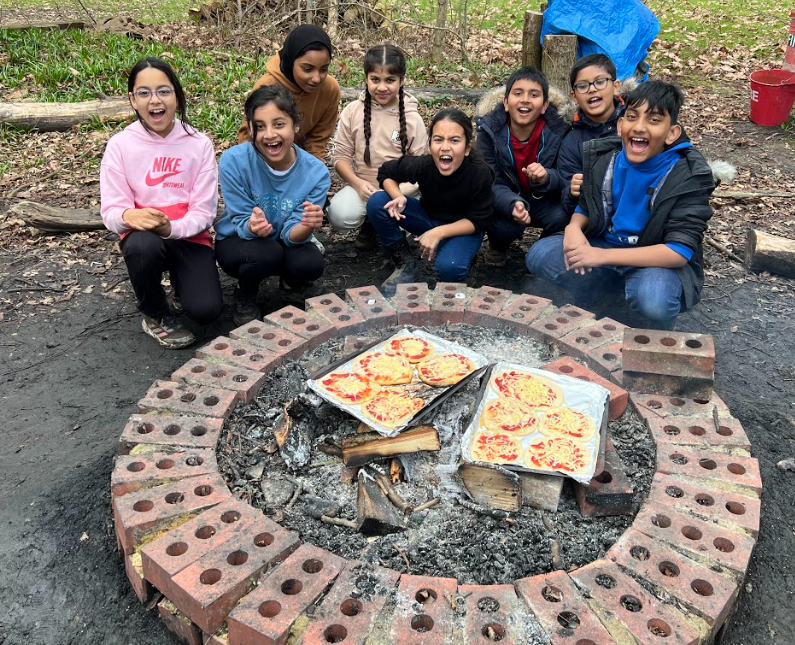 We also got to take part in backwards cooking around a fire and make our own delicious pizzas and mouth watering chocolate bananas. In the evenings, we had free time in our rooms, time to explore the outdoors and we even had a movie night!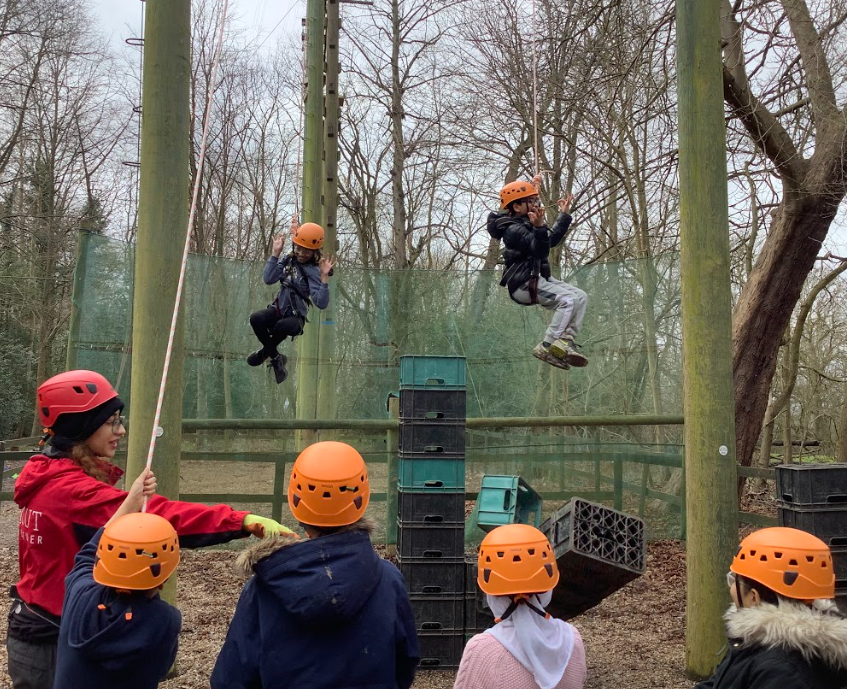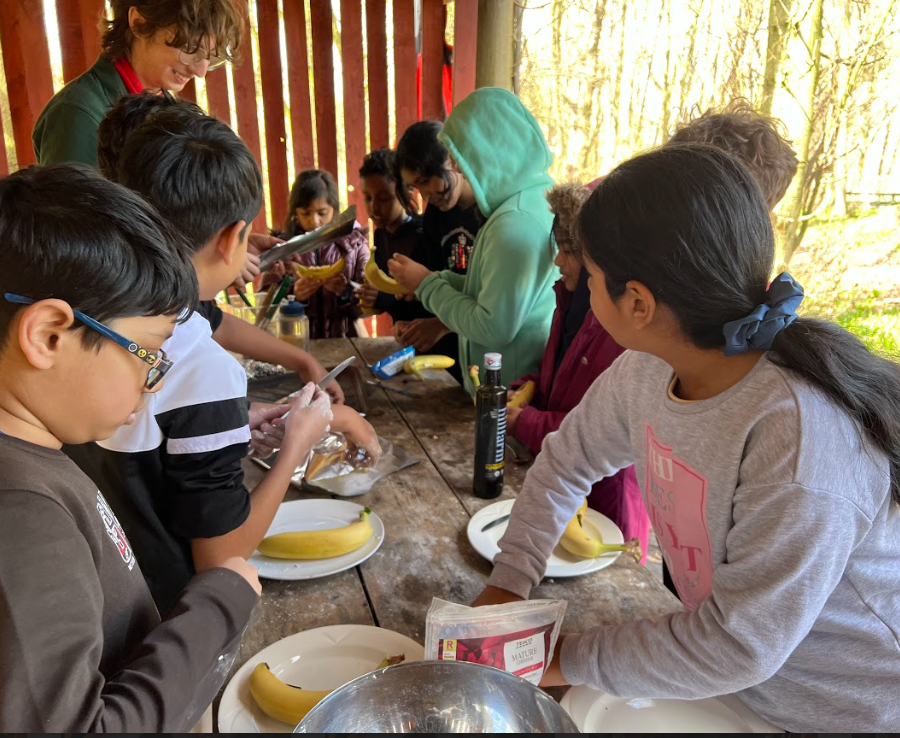 The experience helped us to build our independence and work together as a team. We thoroughly enjoyed our trips away and thank the adults that came with us and also our parents for allowing us to have this great experience.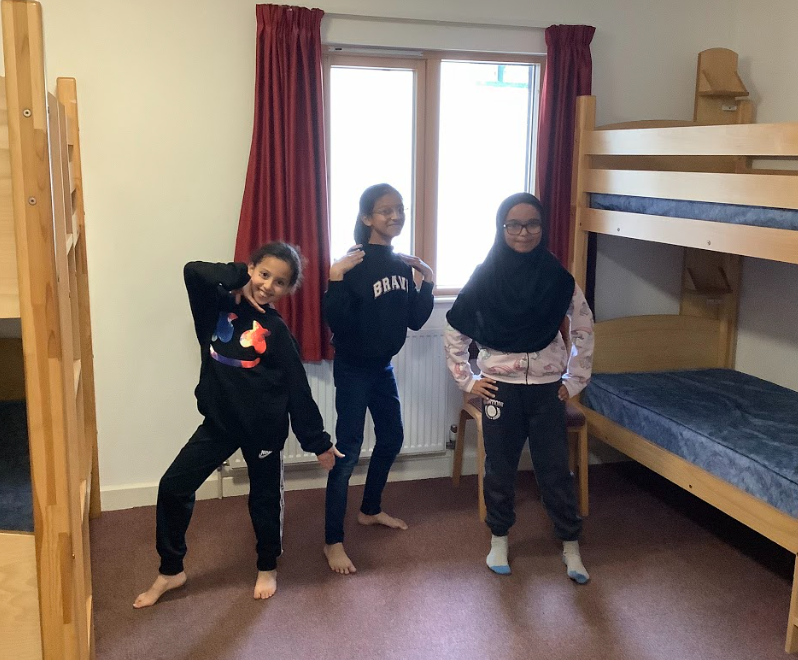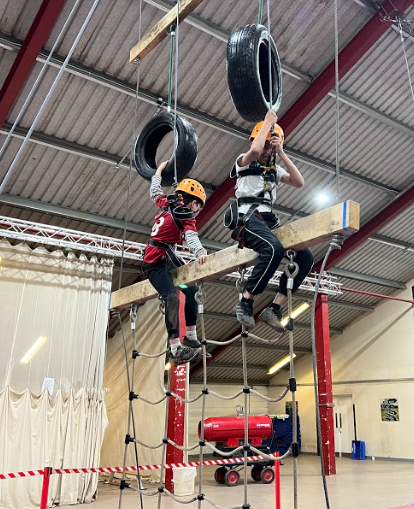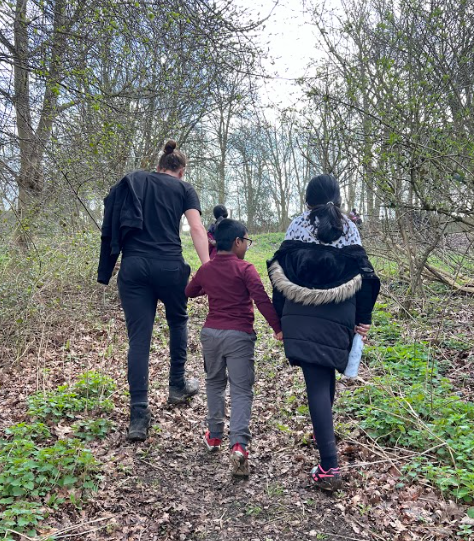 We can't wait for Mersea in year 6. Bring it on!
Year 4
Pine showed real empathy on our recent visit to the Buddhist Centre in Bethnal Green. We were shown around by Shraddhamalini, a recently ordained Buddhist monk, who deepened our understanding of the Buddhist religion and told us about her own life story. Shraddhamalini showed us two beautiful statues of the Buddha. Sufyan commented, "I think the statue of the Buddha is gold because he became enlightened."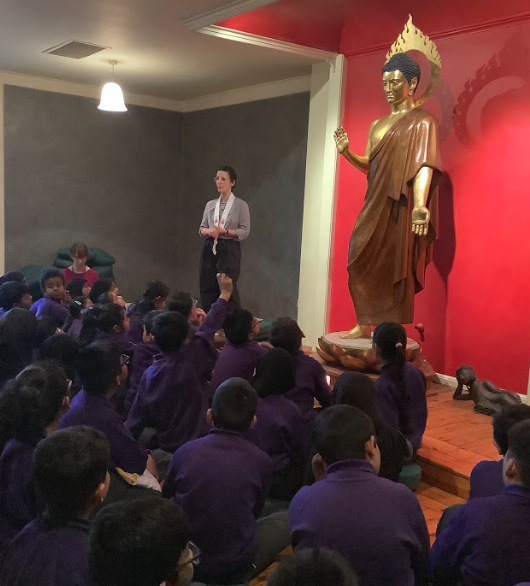 I was so impressed by Pine class's curiosity; they asked fantastic questions such as "Why are the Buddha's hands in that position?" (Sheikh) and "Do Buddhists have a special month like we have Ramadan?" (Ehsan).
4 Pine and 4 Willow were guided through two different meditations with Shraddhamalini; one standing up and walking while the other was sitting down. The children commented that afterwards they felt very calm. Sajid explained that afterwards he felt "Tranquil".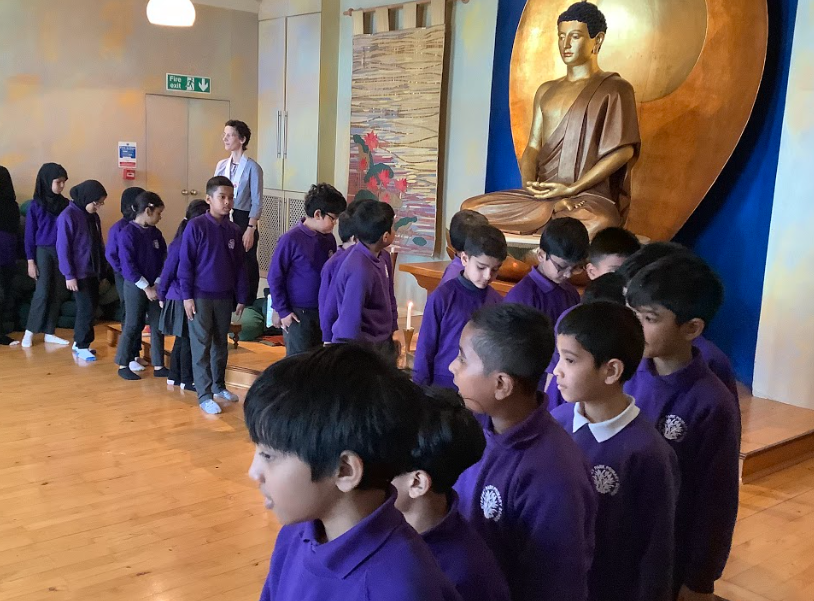 Overall, it was a fantastic experience and Pine class enjoyed deepening their understanding of Buddhism.
Year 6
In 6 Pine we have been showing curiosity and ambition through some excellent reading and recommendations. We share class favourites and always look forward to weekly "Book Drop's", when we find out the book (or books) that will be added to our class set. We use Accelerated Reader to do quizzes on the books we read.

A Special shout-out to Sumaiyah Ahmed who is engaged in reading for over 2 hours a day. Fantastic ambition!
Year 3
In Year 3, we have been busy preparing for our Sprint Performance. We will be acting our own version of High School Musical. The story is about accepting and celebrating differences. We have been learning a range of different songs, memorising our lines and preparing our own costumes and props.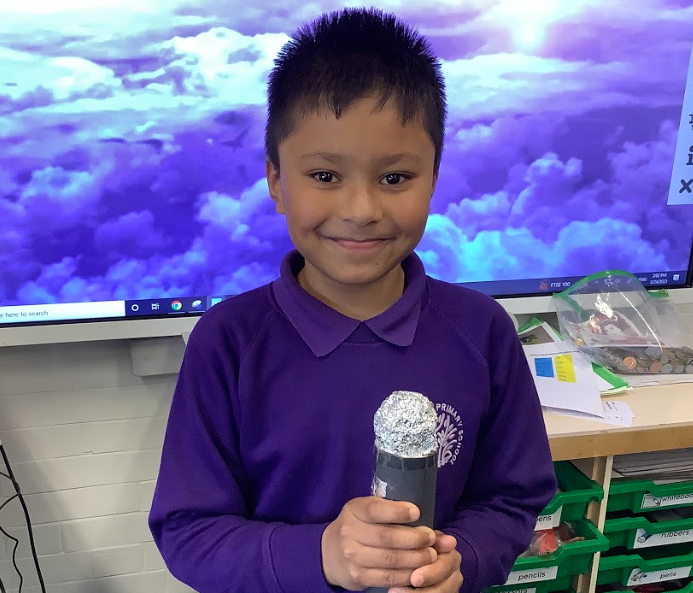 This is our first time performing on a stage, so we are trying new things. It's been very exciting!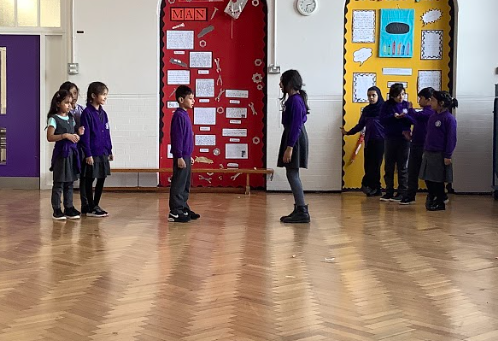 We look forward to performing in front of our parents and showing Year 4.
Nursery
This week we have been having a wonderful time in Nursery watching the chicks hatch. We have been learning all about the life cycle of chickens. The children have been so gentle and caring when holding the chicks.