Trying New Things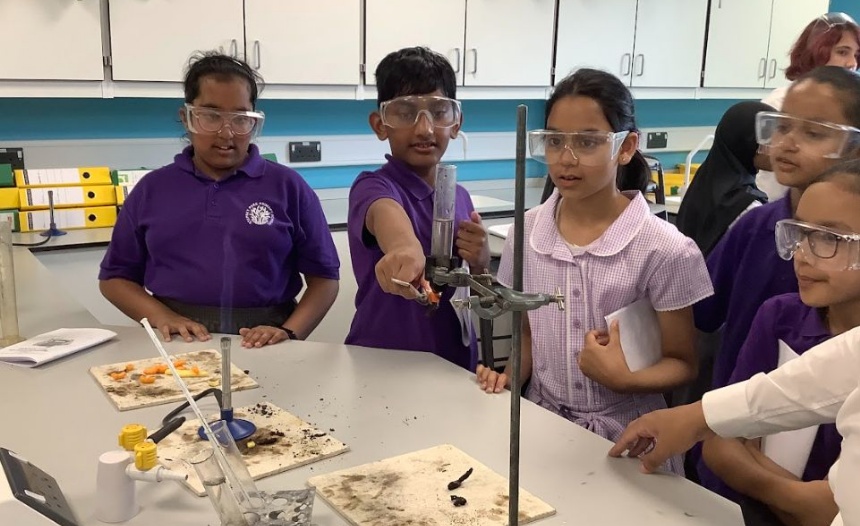 We are all enjoying trying new things this term.
Year 6
Curiosity in Science: What is a pulse?
Because arteries have thick, elastic walls, they stretch outwards as the blood is pumped through them from the ventricles. This is called your pulse and it exactly matches your heartbeat.
Does the heart beat faster with exercise?
Year 6 Willow students recorded their resting pulse rate. Then each student recorded their pulse after 1 minute of lying down, 1 minute of walking, 1 minute of jogging then 1 minute of fast running.
The students then ran very fast again for 2 minutes and recorded their pulse rate every 5 minutes to see how quickly their heart rate returned to its normal resting rate. The quicker the heart recovers, the healthier you are. Here are some of our results.
We proved that the heart beats faster with exercise. Do you know why?
Year 1
In 1 Willow we have been practising javelin, relay race, egg and spoon races during our P.E lesson. We are getting ready for Sports day. Peter demonstrated how to throw the javelin correctly.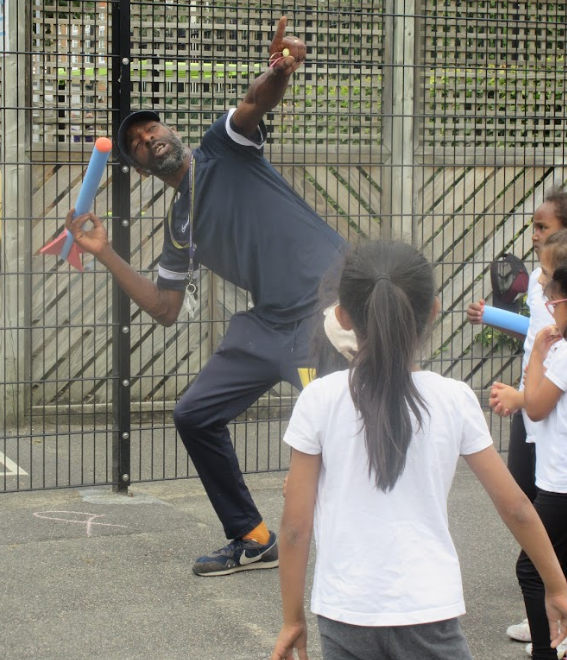 We are very excited and looking forward to Sports Day. We are being ambitious like Abby the ant and trying new things like Taibah the tiger.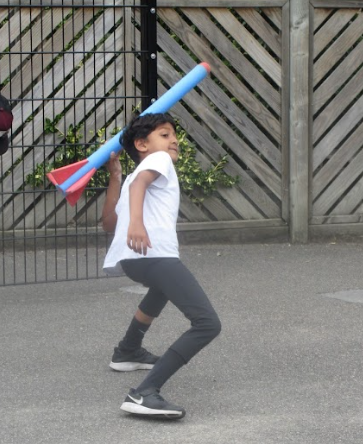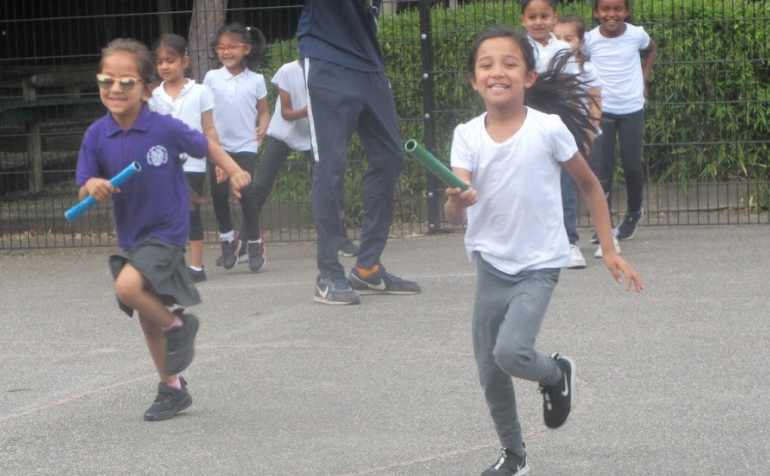 Year 5
We were so excited to take part in a science taster day at Mulberry Stepney Green Maths, Computing & Science College. It marks our first official transition activity as we look ahead to Year 6 and at first we were feeling a little nervous about being in a secondary school!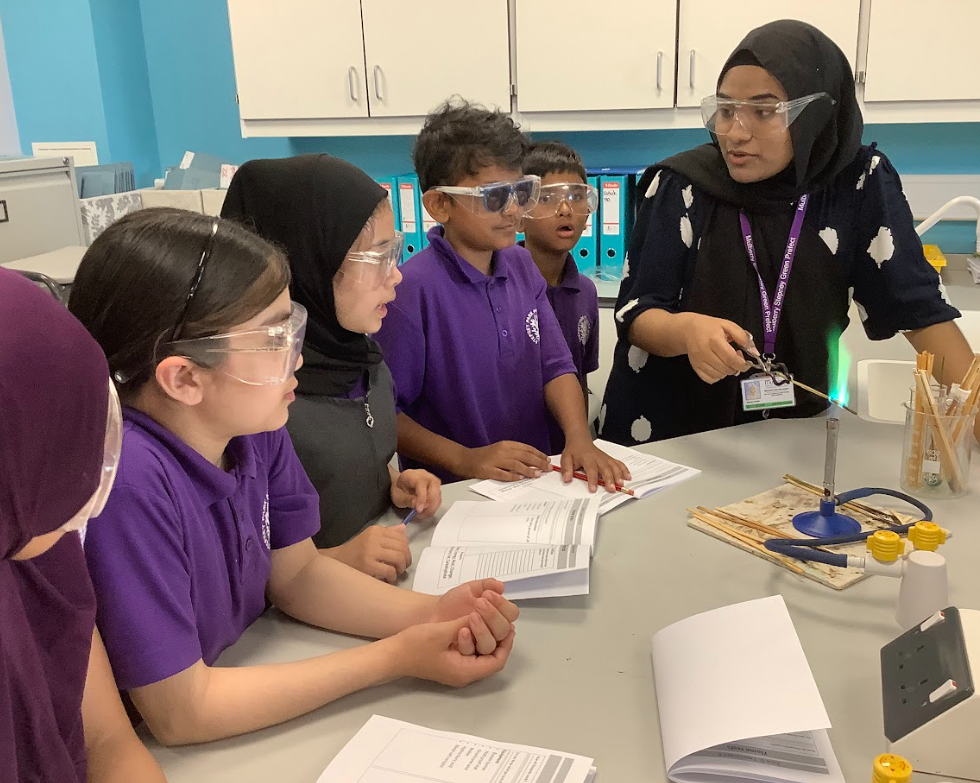 The staff and students were incredibly knowledgeable and supportive, showing us how to safely use the equipment in the lab. We were able to try a range of science experiments including making our own slime, testing the energy of foods and even holding fire in our hands (this was our favourite!) Even though some of it was a little scary, we all tried something new and we cannot wait to try more in the future!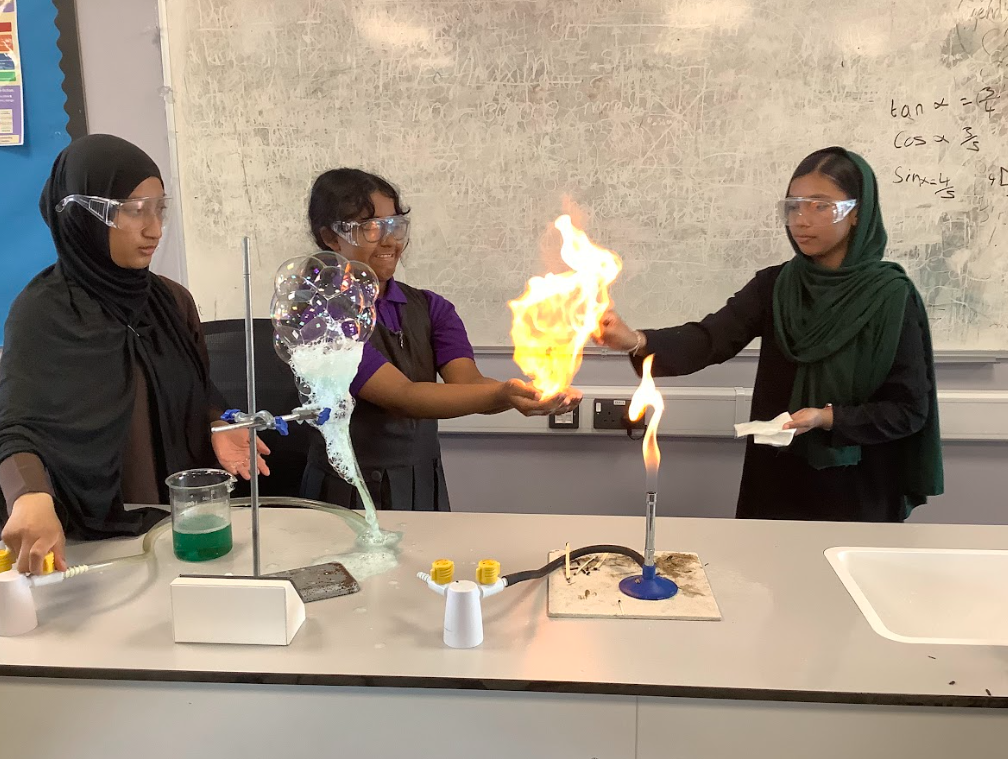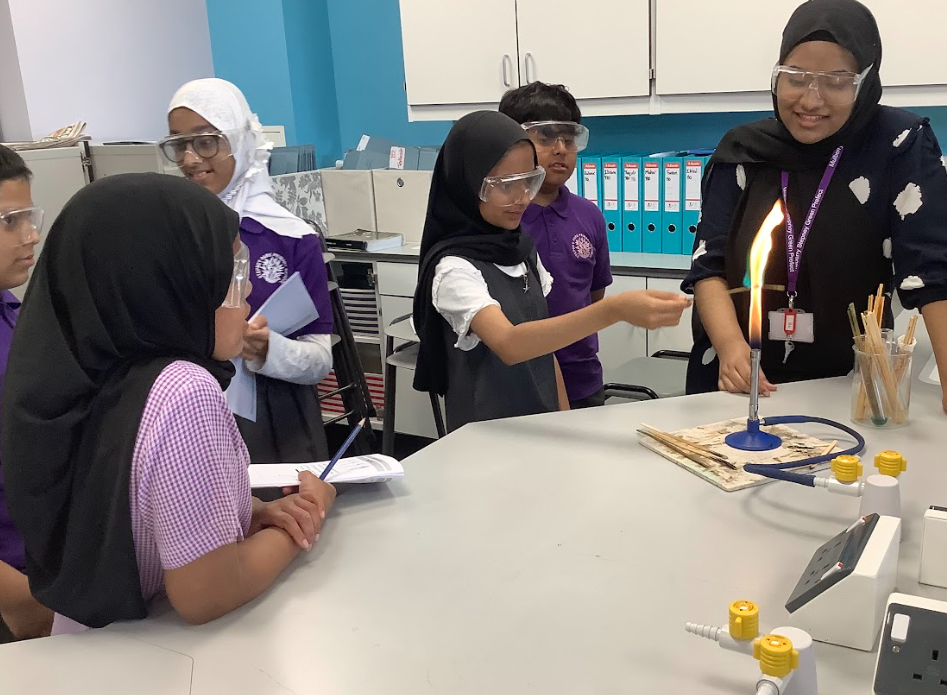 Year 4
4 Willow have been 'Trying new things' this year with their reading. They have enjoyed recommending books every Friday (Rrrrecommendation Friday!) that they have enjoyed. As you can see, 4 Willow are enjoying a range of both fiction and non - fiction texts.
Here are some recommendations from this week!
"I recommend Planet Omar Unexpected Super Spy! I really like it because lots of it made me really laugh! In fact, I love the whole series and I can't wait to read the rest!"
"I like this book because I loved looking at the photos of the sea turtles! I also enjoyed learning about all the different types of turtles that live in the sea."
"I like Forest of Skulls because in this journal of Charlie Small he gets captured by a lady pirate and he escaped on a whale then he was stuck on an island where he made friends with a mole. This book is full of adventure and fun!"
"I like this book because it is funny and disgusting! I can't wait to read the rest of the series!"
"It's full of surprises and the character has to solve lots of puzzles
Year 3
In year 3, during science we have been learning all about how to keep our bodies and minds healthy, through activities such as regular exercise, spending time with our loved ones and maintaining a balanced diet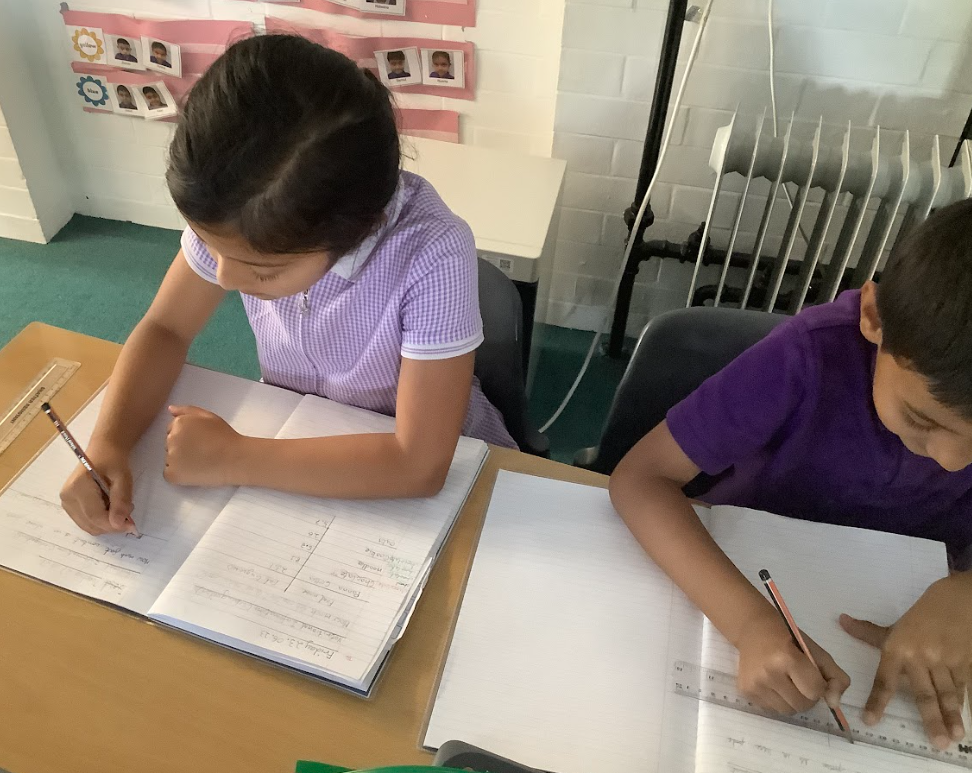 Presenting our work neatly
We have been exploring the different food groups that make up a balanced diet and thinking about how each of the food types may benefit us. Did you know there are five main food groups? Proteins, carbohydrates, fats, water, vitamins and minerals.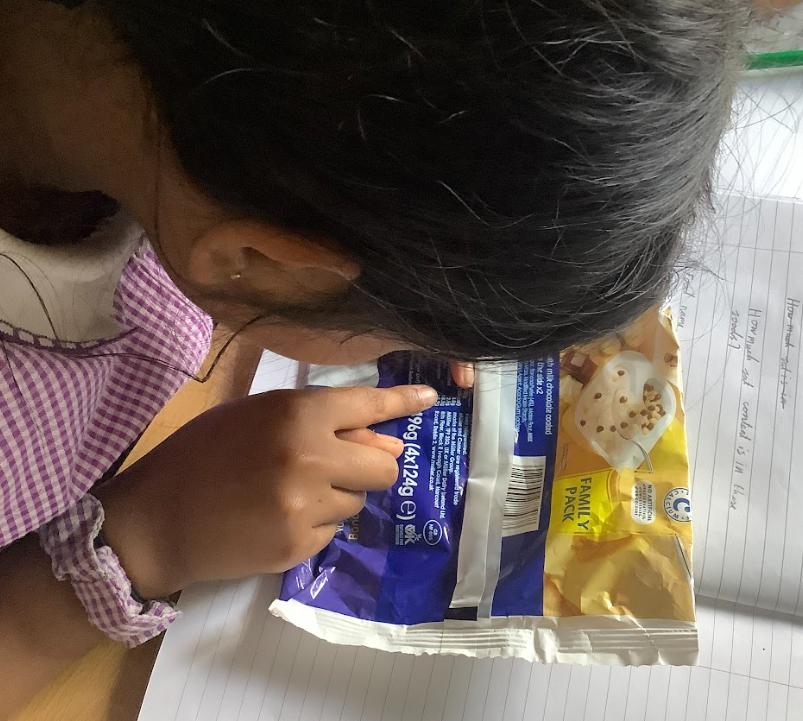 Using various food packaging, we have been investigating the different nutrients within the food we eat, including the sugar content of our favourite foods.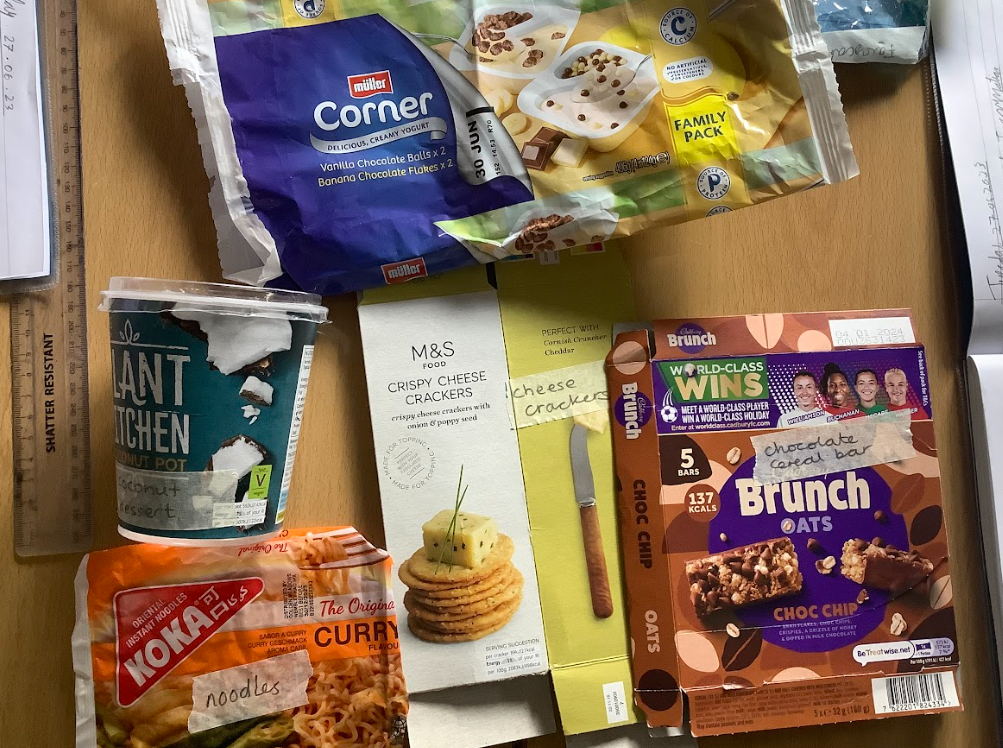 Which of these foods do you think has the most fats?