Headteacher's News 23.01.23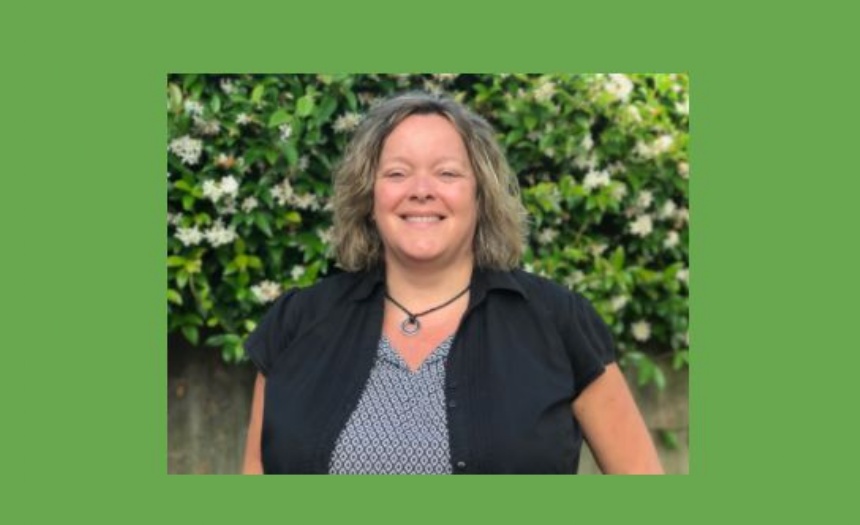 All the most recent news from Edith
Monday 23rd January 2023
Dear parents and carers of Stepney Park Primary School,
I hope you are managing to keep up to date with our children's newsletters, have seen some of the amazing learning our children are taking part in and have read about some of the great opportunities coming their way here at Stepney Park.
The children are making fantastic progress, we are truly delighted with the way things are going at the moment!
Science Subject Review:
We have recently taken part in a subject review for Science alongside Julia Weston, who works as a consultant for THEP (Tower Hamlets Education Partnership). The feedback she gave us about the design of our science curriculum, the quality of teaching and learning and the progress our children are making was incredibly positive. In fact, she has even asked our school to share some of this practice with other schools. We are truly proud of this and wanted to share this feedback with you. Some examples of excellent science work are included later on in this letter.
Two way system at pick up time here to stay:
We are very happy with the way our new pick up is working and have no reason to revert to the old one way system. We hope you are happy too, but please give us feedback if you feel that there is anything you think we can improve.
Strike:
The first of the strike days will be on February 1st and as you know, I am talking to our school NEU Rep and the Governors about the scale of the impact. However, it is very likely that there will only be a very small number of classes open. I will write to parents again this week (hopefully by Wednesday) to confirm which classes will be open or closed. Some families with children who are deemed vulnerable will get an invite to bring their children into school; they will be individually contacted by our PCT team later this week.
PE kit reminder:
Please remember:
Children need to bring their PE kit into school on the days they have PE. They should not wear the kit in the morning, as they will change into their kit at school

The PE kit is as follows:

Non-branded white t-shirt (no Nike, Adidas etc)

Non- branded black shorts/ legging or tracksuit bottoms

Where applicable: a sports hijab (for health and safety reasons, this should be not an ordinary hijab)
Sibling/ young person pick up policy:
From time to time, siblings under the age of 16 are asked by their parents to pick up their brothers or sisters from our school. It is our policy that, for Health and Safety reasons, only persons older than 16 can be allowed to do this. We occasionally make allowances for siblings under the age of 16, but this must be agreed to in writing by me before I can potentially agree to this. I will take into account:
The reason for the request

The distance to be travelled and the mode of transport (e.g walking or bus)

The number of siblings to be picked up and contextual information (e.g how easy could the child(ren) be managed when crossing the road)

The relative ages of all siblings
If you would like someone younger than 16 to pick up your child, you would need to ask the office for a permission form, complete it and hand it back to the office, so I can consider all the factors.
Toys and gadgets brought ot school:
Please do not allow your child to bring in a toy or gadget into school unless you have been asked to do so by their teacher. Gadgets and toys get lost, may get stolen and may cause arguments which can take a long time to resolve. Thank you for your understanding.
New Parent Governor
Congratulations to our new parent governor Muhammod Arapath Siddiqee, who has been elected with 40% of the overall vote. Thank you to all parents who cast their vote.
Flu vaccinations
If your child has missed the flu vaccination at school but if you would still like them to be vaccinated, please call 0203 343 2400 or email appointments@v-uk.co.uk. The vaccination team is running clinics in Tower Hamlets for any children that may have missed the opportunity to receive their school aged vaccinations in school.
Term Dates for 2023-2024
Our website now has information about next school year's term dates. Please click on this link here if you are beginning to think about your family holidays for next year.
Please do not book any flights or breaks outside of term time, even if this saves you money.
Not only will families who take this option receive a fine, more importantly their child will miss out on important teaching and learning.
Here are some examples of great Science work in Yr 2, 4 and 6:
Absorbency Investigation in Y2
Classification Key in Y4
Diagram of a heart in Y6
Thank you for reading this newsletter !
Kind regards,
Edith Philipsen
Headteacher- Stepney Park Primary School.