Headteacher's News 10th March 2023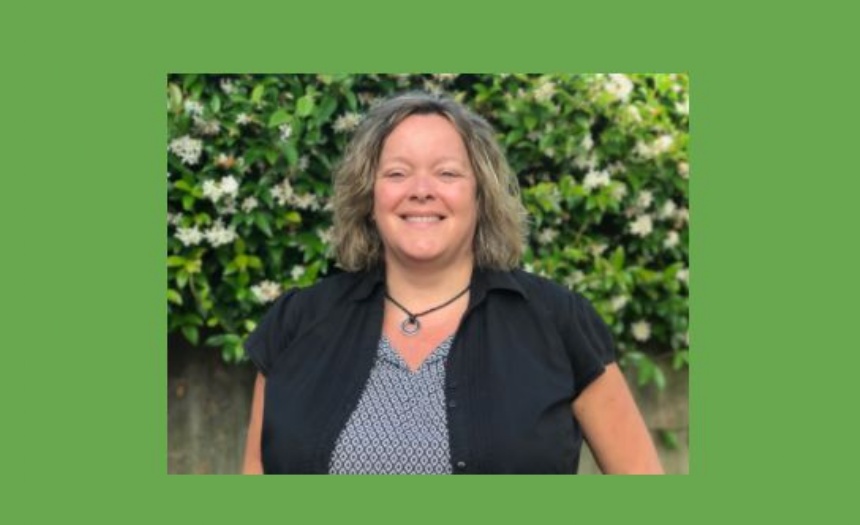 All the most recent news from Edith
Friday 10th March
Dear parents and carers of Stepney Park Primary School,
Below are this week's messages:
Strike action:
As you know, the NEU has called a national strike for teachers on Wednesday Mar 15th and Thursday Mar 16th. Classes will be affected as follows: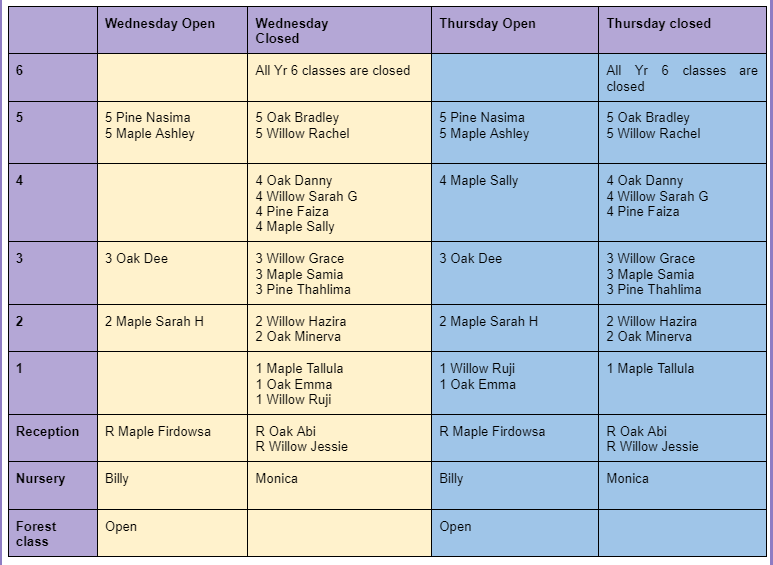 Please note that, following DFE guidance, children whose classes are open need to attend school, even if classes of siblings are closed. Unless a valid reason for absence such as illness has been given, the attendance would need to be recorded as unauthorised. Breakfast and after school clubs should run as normal on that day.
Parents whose children are entitled to a free school meal but whose classes are not open will be offered a free packed lunch. Parents will need to order this by completing the Google Form which will be sent to them by our admin team.
Books at home:
We have noticed that a large number of books that have been taken home to be read by children have not been returned. We assume that this is because children have loved reading them, but we would really like to have them back, so that other children can benefit from reading them. Can you please have a really good look around at home and return all school books to school? Thank you.
Comic Relief - Red Nose Day:
Next Friday, Mar 17th, will be Red Nose day; this day will be a non-uniform day. The School Council has decided that it would like the theme for this year's dress up to be 'Wear Your Pyjamas'!
Children can come to school wearing PJs and can donate £1 in cash to the Red Nose charity.
Alternatively, parents may decide they would prefer to donate money electronically by donating to a special 'Just Giving' page. Here is the link: Just Giving
Another option would be to use a mobile device to scan this QR code, which will also take you to the Just Giving page:
Thank you!
Chicken pox:
A number of year groups have seen an outbreak of chickenpox in recent weeks. Useful and important information about chickenpox can be found at the end of this letter.
Ramadan and Eid:
We are busy preparing for Ramadan and Eid. Year 5 and 6 children who have reached puberty may decide (with agreement and permission from their parents) they wish to fast. A letter about this will be sent to Year 5 and Year 6 parents soon.
School will be closed for Eid on Friday Apr 21st and we will have Eid parties in class on Monday Apr 24th. There will be an after school event that day, and we would love to take food donations from parents for this, as we would like to take the opportunity to raise money for charity on that occasion too. More information will follow soon.
Lunchtime Reading Room supervisor:
We will be advertising for a new 'Reading Room Supervisor' just after the Easter holiday.
The job will be an exciting opportunity for someone who enjoys working with children and who has a passion for reading. We will be looking for someone who can contribute to the development of our school reading culture, by reading and discussing books with children, helping them to select new books and by introducing them to new books and writers. The new staff member may have read lots of children's books already, or they may be willing to do so once they have started working here. They would also need the confidence and skill to supervise children who choose to use the reading room at lunch time, maintaining a calm and orderly environment and ensuring children's safety and welfare in the reading room setting.
The job will be for 2 hours a day (12.00 pm to 2 pm) and would be paid at Scale 3 for support staff . I imagine there may be parents who might be interested and I will let you know once the advert has gone live.
Parent Teacher Meetings and mid year reports:
Thank you for attending the Parent/ Teacher meetings this week, we had a great turn-out, which we were very happy about.
Each teacher was asked to spend some time reflecting on the link between progress and attendance in the context of each individual child. We hope that this has given parents some insight in how their child's attendance level has affected progress this year so far.
Don't forget your Nursery or Reception team meeting on the 21st or 23rd of March.
Purchasing our school uniform online:
Here is a further reminder of the link to our online school uniform shop: https://ahyde.co.uk/collections/stepney-park-primary-school
Many parents will find purchasing the uniform online more convenient, and in addition the price compares favourably to existing suppliers.
Thank you for reading this newsletter and have a nice weekend!
Kind regards,
Edith Philipsen
Headteacher- Stepney Park Primary School.
---
Chickenpox:
What is chickenpox?
Chickenpox is a common childhood illness. Fever and cold symptoms are often the first signs of illness and are followed by the appearance of the typical rash. The rash starts as small pink bumps, often around the neck, ears, back and stomach. These develop a little water blister, which in turn becomes yellow and oozy and ultimately crusty as it dries. The rash spreads outwards to involve the whole body finally involving the lower arms and legs. People may have only a few spots or may be virtually covered with them. In children it is usually a relatively mild illness however occasionally complications develop.
Why should I be concerned about chickenpox?
Chickenpox can be a devastating infection in people with a seriously weakened immune system (e.g. patients with leukaemia or after organ transplantation). In adults, chickenpox is a much more significant illness than in children and there is a greater risk of complications developing. Chickenpox in pregnancy may cause severe illness and, in the early stages of pregnancy, may result in abnormalities in the baby.
What should I do now?
If your child is normally healthy, chickenpox is likely to be a relatively mild illness and no specific precautions are necessary. Symptoms usually develop 10 to 21 days after exposure. The infected person can spread infection for up to three days before the rash appears and until the last pox is crusted and dry. If your child has a weakened immune system, please contact your child's GP or hospital consultant and let them know that your child may have been exposed.
What should I do if I think my child has chickenpox?
If you suspect chickenpox, do not bring the child into a crowded surgery waiting room, as this may only spread the infection further. Contact your doctor to confirm the diagnosis. Do not use aspirin or any products that contain aspirin to control fever if your child has chicken pox, as this has been associated with the development of a rare but serious disease called Reye's syndrome.
Can my child stay in school?
Many children with chickenpox are too sick to attend school and are more comfortable at home. Children can spread the infection to others as long as there are any spots, which are not crusted and dried. Children with chickenpox should be excluded from school until scabs are dry; this is usually five to seven days after the appearance of the rash. Children with spots that are crusted and dried can safely attend school.
I am pregnant and have been exposed to a child with chickenpox. What should I do?
Most adults are immune to chickenpox as they have had the illness in childhood. If you have not had chickenpox illness in the past and have had recent contact with chickenpox you should contact your GP, who may wish to do a blood test to check if you are immune. Chickenpox infection in pregnancy may cause more severe illness and there may be a risk to the foetus. Your GP will be able to answer any further questions that you might have about chickenpox.