Year 2 are Great Mathematicians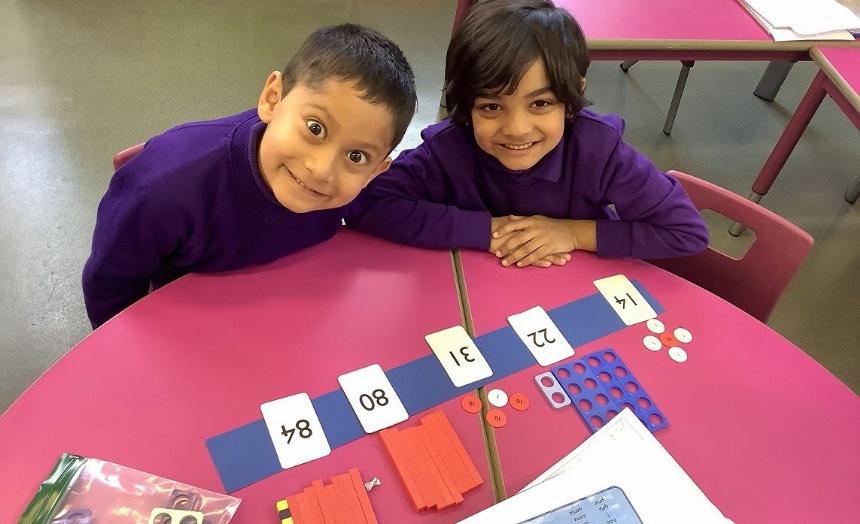 Oak Maths
In maths, 2 Oak have been practising how to make 2 digit numbers with lots of different apparatus like numicon, place value counters and dienes. We have been focusing on how to help our learning partner and work as a team together!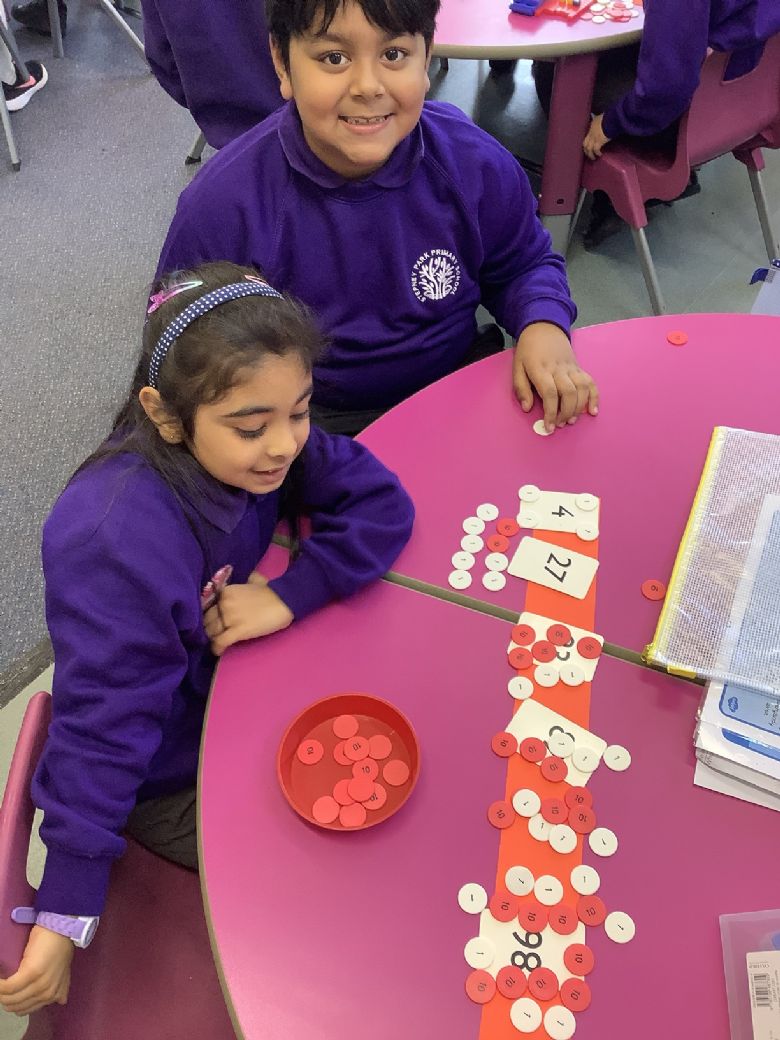 Check our work! Are we correct?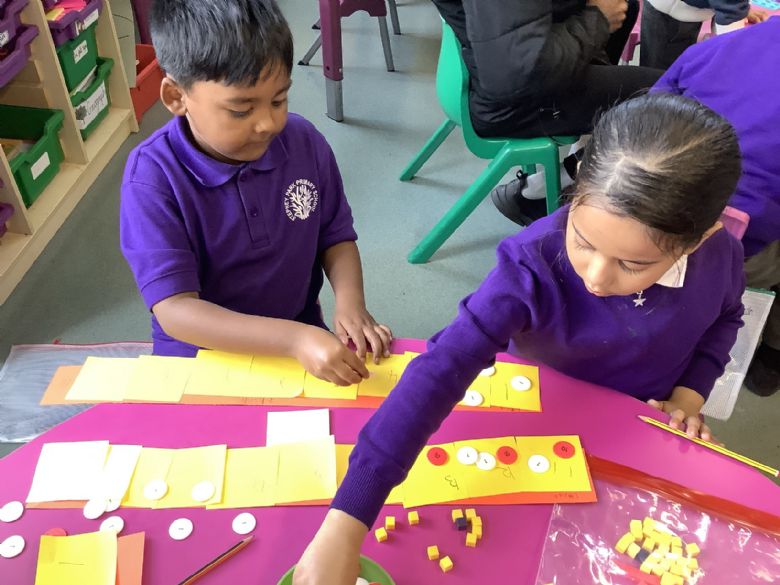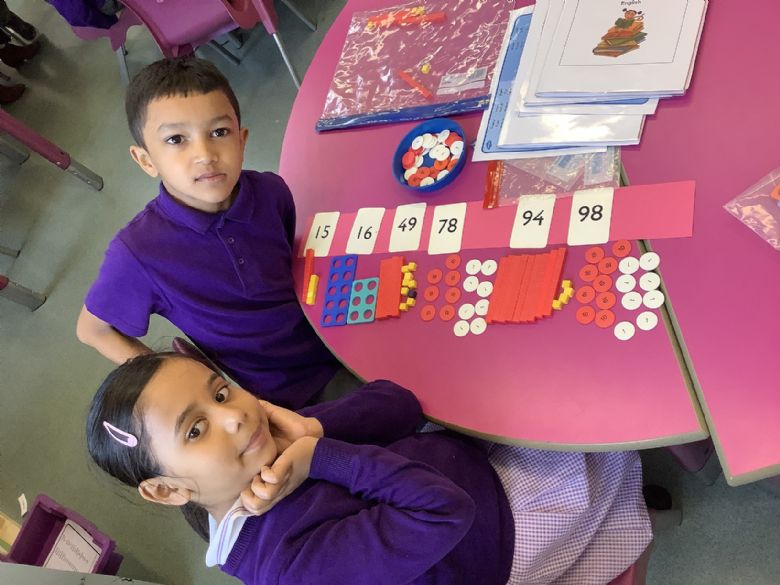 Here we are working with our partners to represent two digit numbers with the equipment. Working together means we have to communicate clearly and cooperate.