What's on for Parents and Families in Tower Hamlets
We will regularly update you with workshops, news, events and opportunities for families in Tower Hamlets and the wider community.
Tower Hamlets Healthy Lives and Families Update
Here are newsletters from The Healthy Lives Team and Families Matter, from Tower Hamlets. They regularly share relevant information, activities and resources to support your ongoing health and wellbeing. We will add their new information here.
Click on the images to subscribe to their updates.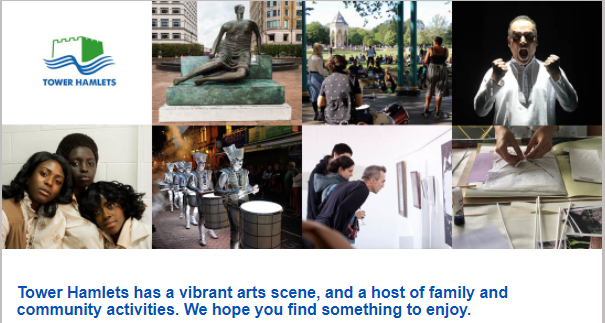 Click on the date below to take you the information.
What's On
December

Includes:

Festive Events in Tower Hamlets

Brick Lane 1978 - Exhibition about Altab Ali

Festival of Print

Healthy Lives
Families Matter
What's On
Healthy Lives
October
October
November
November

Includes:

Vaccinations

Healthy food vouchers

Mental health

Includes:

October Childcare

Lumi Nova Game

Half Term Fun

Includes:

A season of Bangla

Bow Families Art

Includes:

Healthy Start

Mumps info

Choir

What's On
Families Matter
Healthy Lives
What's On
September
September
September
October

Includes:

Brady Arts

Docklands Festival;

Songs of Sylhet

Includes:

Clothing Grant

First Aid Course

Co-Parenting support

Includes:

Fantastic food in schools

Mental Health Day

Thames Choir

Includes:

Black History Month

Halloween Half Term

Bangla Drama
There is a wealth of information for further parental support on their website - Parental Support