Community and Family Updates
We will regularly update you with news, events and opportunities for families in Tower Hamlets and the wider community.
Tower Hamlets Healthy Lives and Families Update
Here are newsletters from The Healthy Lives Team and Families Matter, from Tower Hamlets. They regularly share relevant information, activities and resources to support your ongoing health and wellbeing. We will add their new information here.
Click on the images to subscribe to their updates.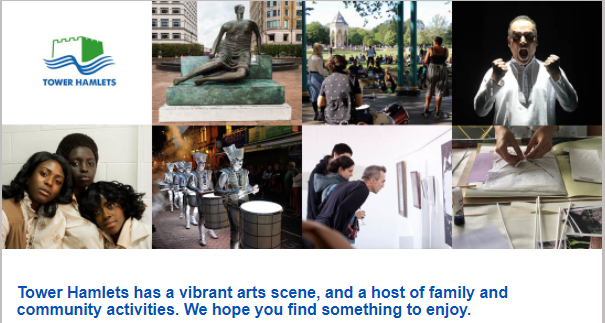 Click on the date below to take you the information.
Healthy Lives
8th October

Includes:

Vote for the Young Mayor

Covid-19 vaccination

Swimming in Tower Hamlets

Families Matter
Arts and Events
Healthy Lives
Families Matter
August
September
September
30th September

Includes:

School uniform grant

Secondary Transfer Information

Keeping safe online

Includes:

Bangladeshi Film Festival

Free residents photography course

Free Friday music at Oxford House

Includes:

Information on depression

Online wellbeing resources

Self-care for parents

Includes:

Booking for Half-Term Holiday scheme

Information on child vaccinations

Somali parents network information

Secondary transfer advice sessions
Previous dates archived.
There is a wealth of information for further parental support on their website - Parental Support