Free Family Cycle Training!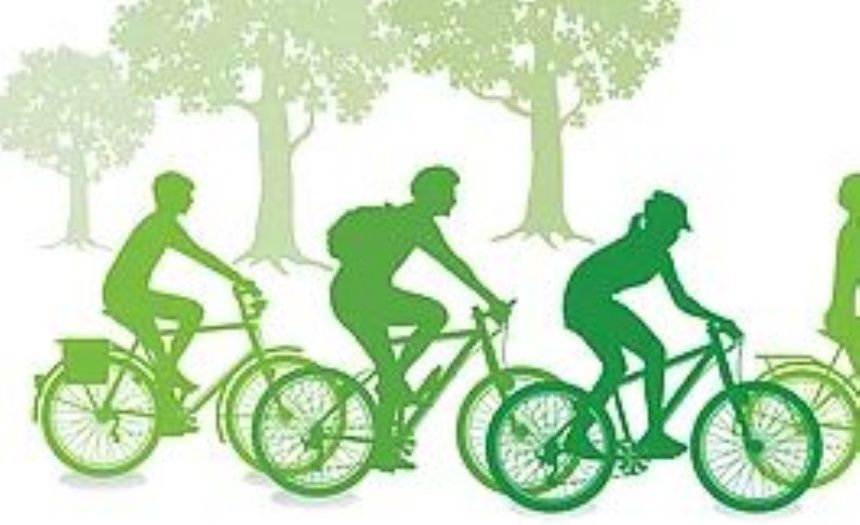 Tower Hamlets – Family Cycle Training – 25 October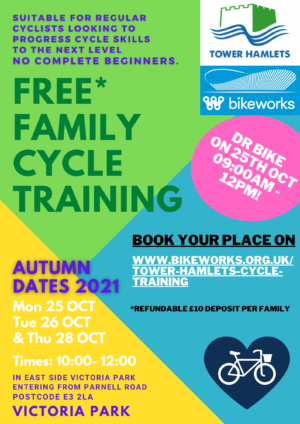 This is a 3-day course designed to build your confidence to cycle as a family.
Our qualified instructors will show you and your children how to cycle as a group and practise cycling to your child's school!
Mon 25, Tue 26 & Thu 28 October 2021
10:00 to 12:00
Meeting at Victoria Park hub
If you live, work, or study in Tower Hamlets, you are eligible for up to 6x free places for your family!
You don't even need your own bike, as we can lend you one.
A mechanic will check your own bikes on Monday at 09:00 - bring your bike to the doctor!
Check out the link below for more information:
https://www.bikeworks.org.uk/Pages/Events/Category/tower-hamlets-cycle-training