Headteacher's News 07.07.22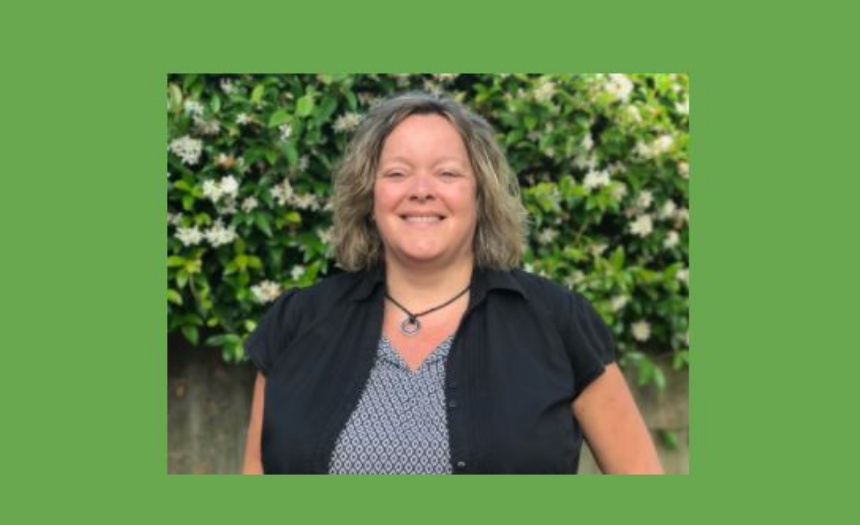 All the most recent news from Edith
Thursday 7th July 2022

Dear parents and carers of Stepney Park Primary School,
We are rapidly approaching the end of the school year; what a great success it has been!
I will share our fantastic 'first ever' KS2 SATs results with you below, but ultimately I feel this has been a successful year for our still relatively new school in many other ways too. We are very proud of our rich and balanced curriculum and our personal development offer is fantastic. Staff have worked so hard to make this 'post -covid' year enjoyable and memorable and our children have made great progress in the process. Whilst not all children have caught up 'post -covid' yet, the progress they have made this year in all classes has been phenomenal. Our drive to ensure all children will catch up next year will continue with your support, as always.
Occasional Closure Day:
Here is another reminder that school will be closed for Eid al Adha on Monday July 11th.
The summer holiday will start on Wednesday July 20th at 1 pm. Please do not book a family holiday starting before this time.
We want to share some of our academic successes here:
KS2 SATS results:

Yr 1 Phonics screener:
83.3% ( National Average 76%)
Yr 4 Multiplication checks:
51% of our children scored a perfect 25 out of 25. Our average score was 22.13.
We do not yet have national data to compare this, but we feel this is likely to be a very strong result
Early Years GLD (Good level of Development)
62% of our children reached a GLD (National Average 65%)
Sports Days and Open Afternoon
As you know, we had two sports days in Mile End stadium earlier this week. I am so grateful to Chris B, David and all staff; both days were really well organised and went without a hitch. The children loved it and it was so great to be able to have our sports days back this year!
I hope you have all managed to come and visit our first ever 'Open Afternoon', hopefully this will be the first of many. As you will have seen, we have some fantastic and unique facilities in our school, and this is something we wanted you all to be able to see. Thanks also to all the staff who have helped to organise this event and make it such a success.
We will share more reflections on these great days, in next week's whole school news.
Transition and 'Try something new' Day
We will have our 6th and final 'special day' of this year on Friday July 8th. The children will be able to spend time with their new teachers in their new classes in the morning. In the afternoon, they will be 'trying something new', like Taibah the tiger. 'Trying new things' helps you develop resilience, which is one of our school values.
Please find the class list at the end of this letter.
Parking and driving
A parent approached me about another very concerning incident which happened in Smithy Street. A parent had parked their car on the zebra crossing (which in itself is illegal) and then reversed the car without due care. This then resulted in a buggy with a young toddler being hit. Thankfully the child was ok, but I am so worried that there is a very serious incident waiting to happen. I advised the parents who approached me, to report the incident to the police. Thankfully they had managed to get a registration plate from the car who reversed into the pram. Please drive and park safely and legally.
Website:
I share a little segment of our website in this part of my letter each time. This time I will focus on: Foundation Subjects- Computing
Computing Aims
Technology is ever more integrated into our lives at home, at work and more widely. As such, we place significant emphasis on children developing the skills they need to use technology effectively. Our computing curriculum aims to ensure children develop an understanding of the concepts of Computer Science, the ability to analyse problems in computational terms and to evaluate and apply information technology. We also aim to help children become responsible, competent and creative digital citizens as they become increasingly confident in their computing skills.
However, at Stepney Park, this is embedded within a wider computing culture: all children in years 1-6 have their own school chromebook and, as such, the computing skills they develop are applied and reinforced regularly across the curriculum.
Our Computing Curriculum
Across all key stages, our Computing curriculum is split into four areas:
Code. This involves developing an understanding of instructions, logic and sequences.

Connect. This involves developing an understanding of how to safely connect with others, especially online.

Communicate. This involves using apps to communicate one's ideas effectively and creatively.

Collect. This involves developing an understanding of databases and their uses.
Children in EYFS are given opportunities to use technology to solve problems and produce creative outcomes in preparation for the computing curriculum taught in Year 1. They have access to devices such as floor robots and iPads to help them become familiar with what this technology can do and how they can use it for particular purposes. These opportunities also help children to develop skills that are particularly pertinent to computing, such as using a mouse.
In Years 1 and 2, the children begin their study of computer programming and learn how to operate remote devices with their commands; they use a range of applications for different purposes and learn to input and read simple databases. This develops in Years 3 and 4 as the children become more confident in debugging their commands, use a wider range of applications to meet their needs (across a range of subjects) and create more intricate databases that have a purpose. Finally, in Years 5 and 6 the children learn to change variables to impact the input and output of a command, to articulate why they have chosen to complete a task on a particular device and to manipulate data to be presented according to a particular task.
The Connect module, which includes online safety, is woven throughout the entire curriculum. This regular discussion ensures that the children are very aware of how to keep themselves safe whilst using a variety of devices, applications or websites and what it means to have a 'digital footprint'.
Computing Teaching
Our bespoke curriculum is based on the needs of our children and the resources available to them. In years 1-6, each class receives 6 blocks of Computing teaching per year (each lasting 3 weeks), all taught by our specialist computing teacher. These lessons either make use of the children's personal Chromebooks or the computer suite depending on suitability. This is supplemented with additional Computing resources such as a green screen or floor robots. Class teachers supplement the Computing curriculum by teaching and embedding the skills across the wider curriculum.
E-Safety is taught as discrete lessons by the class teacher and the computing specialist but also revisited and discussed with the children at appropriate times.
Computing Overview
Thank you for reading this newsletter.
Kind regards,
Edith Philipsen
Headteacher- Stepney Park Primary School.