Contact Us
Stepney Park Primary School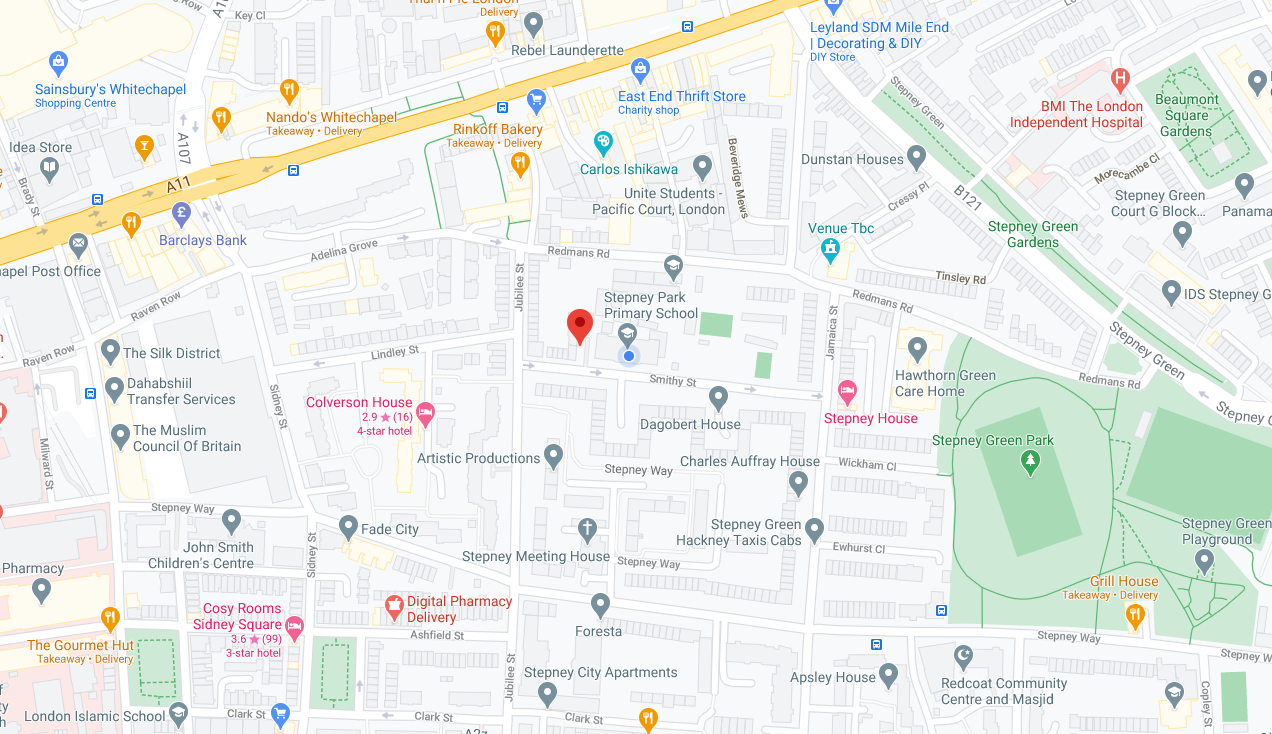 Click on the image to go straight to the interactive map.
Stepney Park Primary School
Smithy Street London
E1 3BW
Telephone: 0207 884 5225
Email: admin@stepneypark.towerhamlets.sch.uk
When calling the school the first people you will speak to will be our office staff, they will be happy to deal with any queries you may have.
For all safeguarding issues, please contact our Safeguarding team directly: dsl@apps.stepneypark.towerhamlets.sch.uk
All emails to admin@stepneypark.towerhamlets.sch.uk will be forwarded to the appropriate person.
Headteacher: Edith Philipsen
Inclusion Lead: Nathalie Palacio
---
We have very limited parking in our school car park so if you are visiting us and need to bring your car you will need to call our school office first to check if there will be a space available. The south building is accessible to wheelchair users.
In the event of disruptive bad weather or closure due to unforeseen events, details about whether the school will be open or not are updated on this website and messages are sent on Parent Pay.
Whilst our environmental preference is for electronic versions to be used, paper copies of documents available on our website may also be obtained via the school office; either by visit, phone or direct email using the address on this page.