Our Governors
We currently have a temporary Governing body. Our new Governing Body will come in to force in November.
Our temporary Governing Body is made up of:
Chair: Ian Jones - Local Authority Appointed c/o Stepney Park Primary School, Smithy Street, London E1 3BW
Joint Vice Chair: Ros Coffey - Co-opted Governor
Joint Vice Chair: Anna Gouge - Co-opted Governor
Edith Philipsen - Headteacher
Emma Wootton - Staff Governor
Nadia Arif - Co-opted Governor
Ann O'Reilly - Co-opted Governor
Yasmin Kamaly - Parent Governor
Husnara Begum - Parent Governor
Simon Bailey - Associate Member
David Dalgarno - Associate Member
The clerk to the Governing Body is Tracy Lee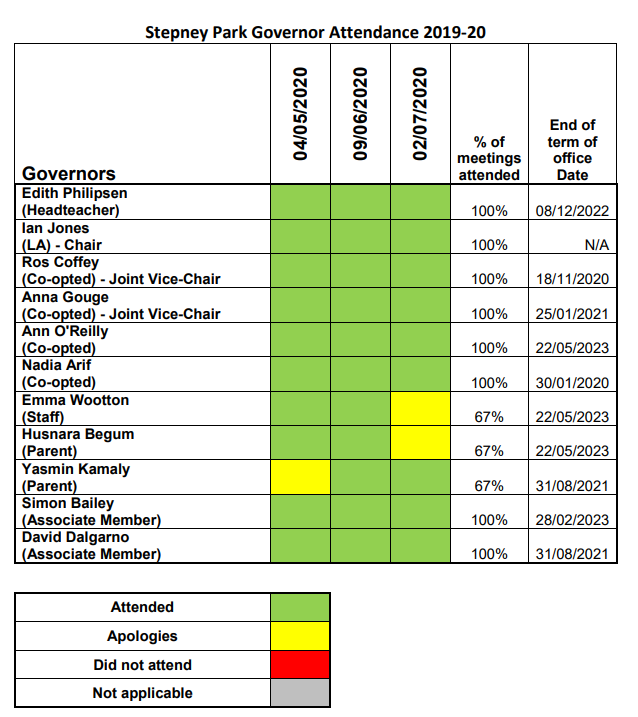 To view the Register of Interests for the Governing Body please click below.