Partnerships
Stepney Park Primary School is pleased to be part of the following partnerships:
Stepney Partnership
The Stepney Partnership brings together children, parents and staff across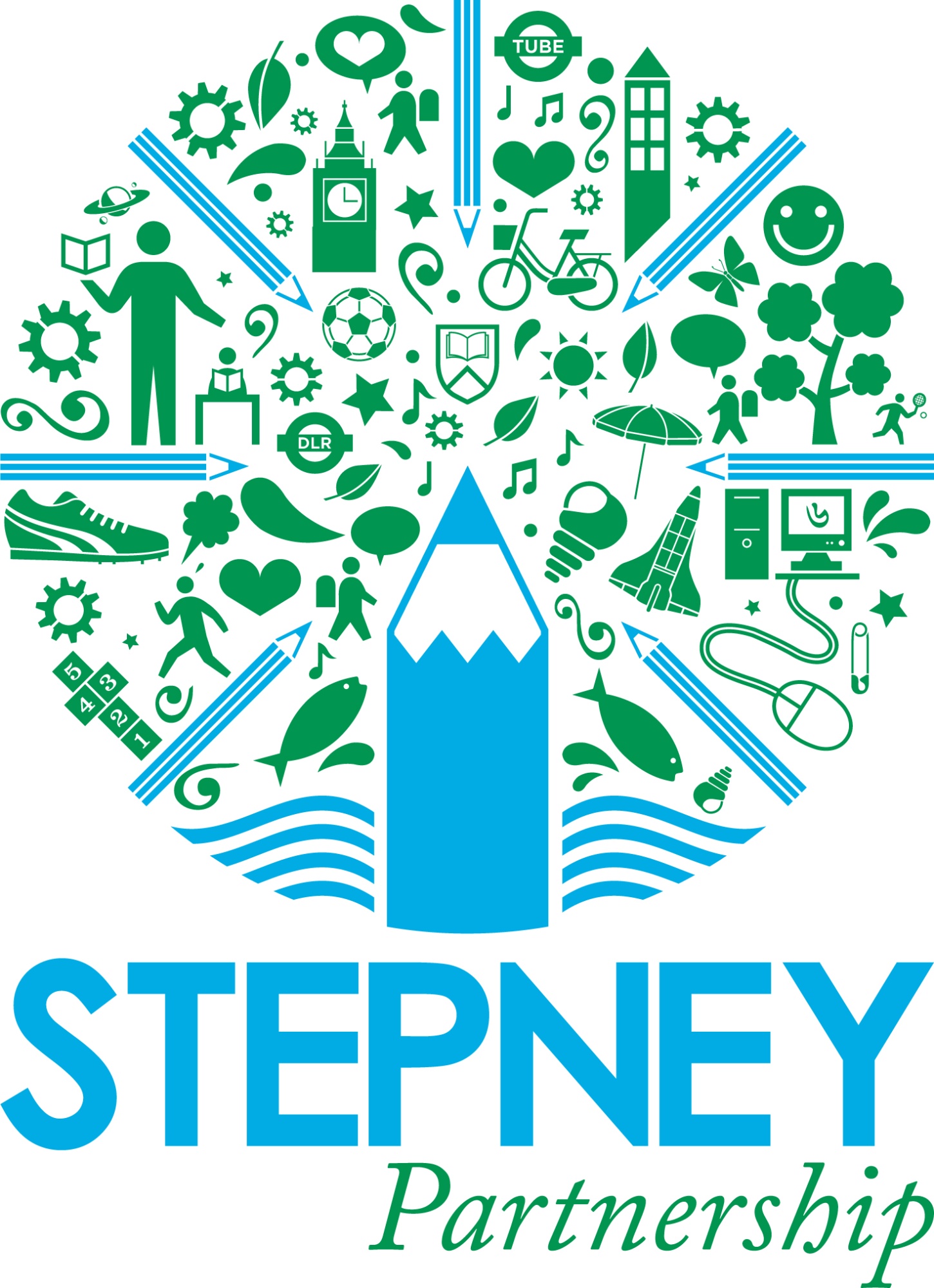 seven Tower Hamlets primary schools (including one special school) and two secondary schools: Cayley; Halley; Harry Gosling; Marion Richardson; Stepney Park; Stepney Green Maths, Computing and Science College; Stepney All Saints and Stephen Hawking.
Schools collaborate on a number of projects including: Family Homework, Family support, Sports competitions, Para-sports, Maths league, Chess league, Musical concerts, Science workshops, Secondary School Transition days and an annual Summer Fete.
There are also opportunities for leaders to share good practice and to collaborate on projects such as EYFS moderation and Curriculum design.
TELSTA (Teaching East London Teaching School Alliance)
The TELSTA partnership brings together seventeen Tower Hamlets schools. They are: Morpeth, Ben Jonson, Phoenix, Banga Bandu, Globe, Olga, Clara Grant, Chisenhale, John Scurr, Bonner, George Green, Stepney Park, Rachel Keeling, Hermitage, Langdon Park and Malmesbury.
Although TELSTA is no longer a Teaching School, the seventeen Tower Hamlets schools that form the teaching alliance believe that through collaboration and support we are able to deliver excellent continued professional development for our staff so that education for all the students in our schools is the very best it can be. Teaching and Learning is at the heart of everything we do and is informed by the best practice honed by the latest educational and classroom-based research.
This year we are taking part in Writing and Maths moderation, as well as attending network meetings and sharing good practice.
THEP (Tower Hamlets Education Partnership)
Tower Hamlets Education Partnership is a schools' company established by school leaders to deliver high quality school improvement to all Tower Hamlets schools. It is rooted in the highly successful collaboration that has characterised and underpinned education in the borough over the last two decades.
THEP is registered as a School Company – a company limited by guarantee with charitable status – owned by its member schools. It is governed by a Board of Trustees. You can read more about THEP here.
Stepney Park Primary is a member of the THEP and buys into its enhanced package of support. We benefit in a range of ways, including bespoke management support and leadership development, taking part in annual peer reviews and attending training sessions.