School Timings
Gates open at 8:50am for a Soft Start.
Children in y1-y6 go independently into their classes where their teachers have set up for an active start to the day with opportunities such as maths challenges, spelling games or reading.
This enables children to be in class and ready to begin lessons at: 9am
Reception children are met by their teachers in the playground and taken into class.
Base Milestone (EYFS)
9:00am to 3:30pm
Milestones 1-3 (KS1 and 2)
9:00am to 3:30pm
Break Times
Milestones 1-3
10:30am - 10:45am
or 11:00 - 11:15
Year 1
2:45pm - 3:00pm
Lunchtimes
Year 1
12:00pm to 1:15pm
Year 2
12:15pm to 1:15pm
Milestones 2 and 3
12:30pm to 1:30pm
---
Collections
We kindly ask for all parents and carers to follow our one-way system to collect their children at the end of the day from 3:30pm.
We especially ask that people do not cut through the lines of year 2 and year 4 children as this can make visibility an issue and could lead to a safeguarding issue.
Take a look at the arrows on the picture below to show you the routes we kindly ask you to follow.
If you need to get to the lost property boxes or office, please follow the bright pink arrows.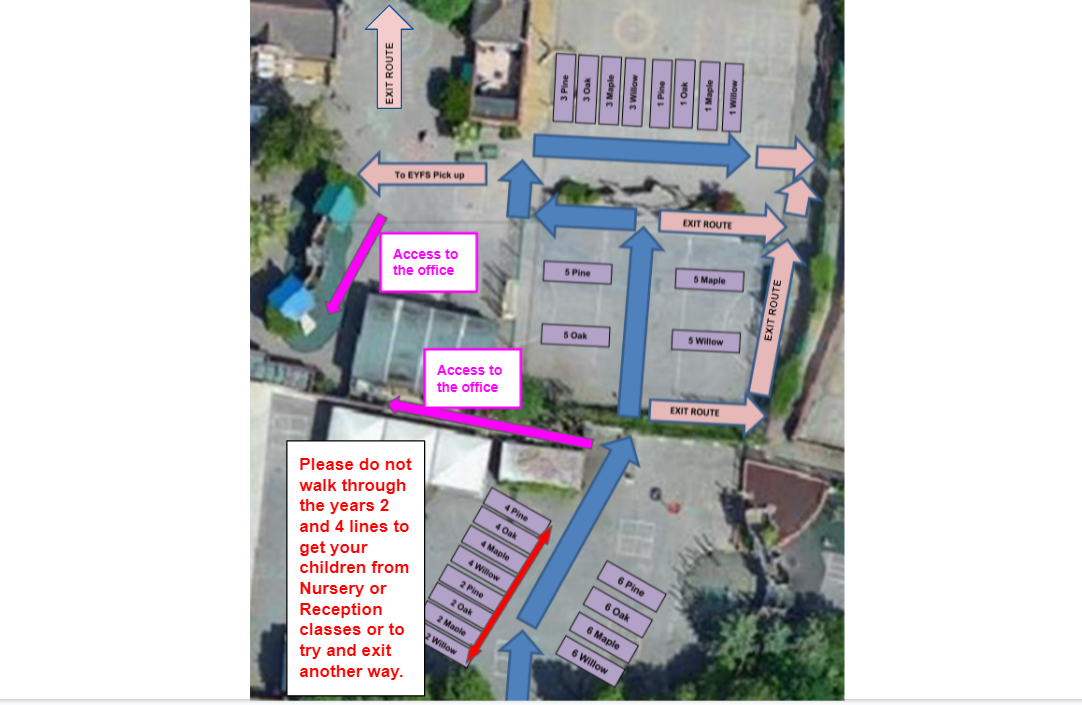 We appreciate your calm, patience and respect in helping us to keep to our one-way system. Many thanks.